Operations
The Power Of TikTok For Your Business
Most small businesses are now attuned to the promotional power of social media. If you have a restaurant, cafe or bar, it's highly likely that you have a presence on Facebook and Instagram and use it to share knowledge among your community, release news and reach more customers.
But what about TikTok? Generation Z's favourite app is the fastest-growing social media channel worldwide but has not yet reached critical mass among businesses. The perception remains that it's a platform dedicated to dance challenges – but increasingly, that's not the case.
TikTok has grown to encompass every kind of content and community. In the hospitality industry, we're seeing a new trend emerge as cooks, chefs, baristas and bartenders use the platform to showcase their skills and reveal the tips and tricks of the trade.
Impressive statistics
TikTok's latest statistics from October 2022 show that the app is now available in over 150 countries, has over one billion users, and has been downloaded over 200 million times in the US alone. To place these statistics in context, Facebook has 2.9 billion users and Instagram has 1.4 billion. But both platforms have been around for over a decade, so you can see that TikTok is rapidly closing the gap.
If your venue's target audience includes anyone between the age 16 and 34, you should definitely be on TikTok as this age group represents 80% of TikTok users. But older people are also filtering onto the app, and the numbers are growing day by day.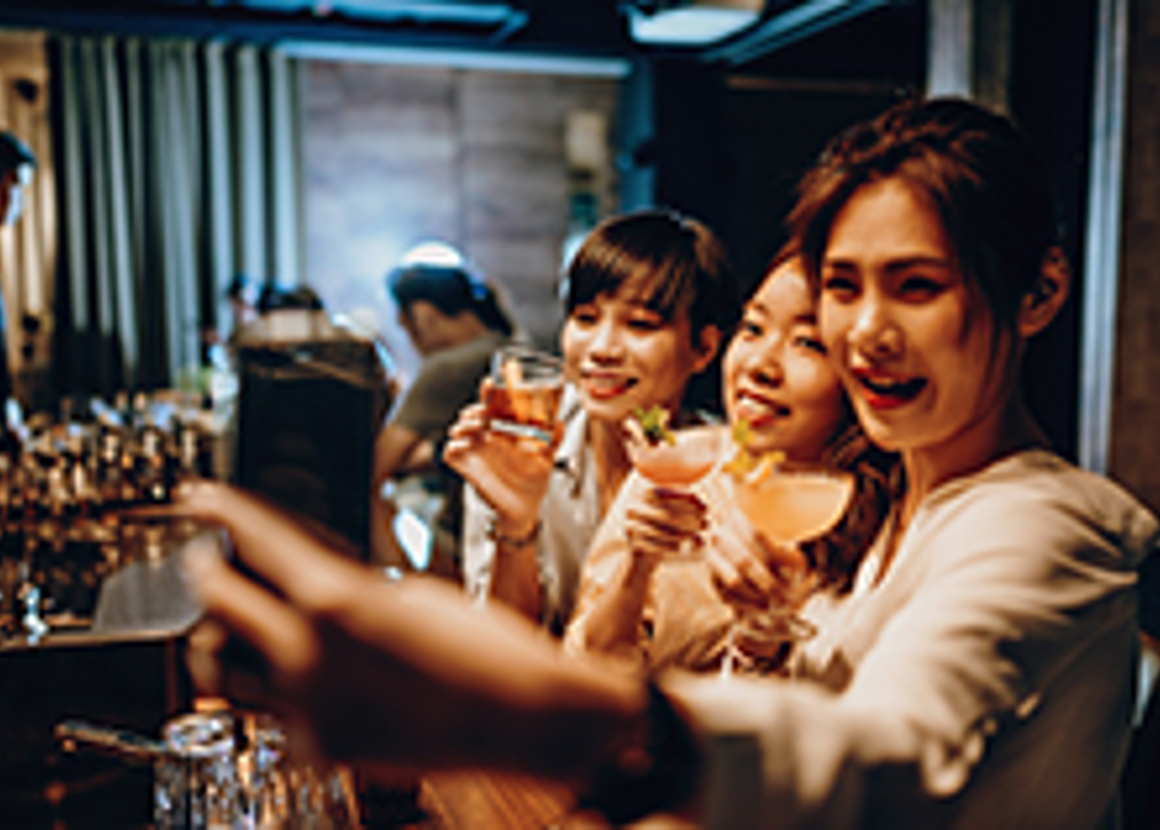 How to make TikTok work for your venue
Hospitality venues worldwide are leveraging the marketing power of TikTok and creating viral videos that reach thousands of people. In the process, these venues are building brand awareness and converting viewers into real customers.
To get started on TikTok, sign up to a free business account. This will give you a content guide and data about your users as soon as they start watching your videos.
When creating a video, think about how you can bring your venue to life to a new audience of potential customers. How can you capture its atmosphere or theatre?
Do you have a natural showman of a barista who creates elaborate or even theatrical drinks? Do you have a coveted house recipe you're happy to share? Perhaps you want to showcase some of your best serves? Think of a series of videos on a topic, which is a great way to post regularly and build a following.
Unlike Instagram, which heroes perfection and polish, TikTok is all about authenticity so it's fine for your content to look, sound and feel real.
TikTok for bars: beware
While individual bartenders are posting videos that showcase their mixology skills, TikTok has strict policies around alcohol-based advertising and content, which are designed to protect its (currently) younger audience. This extends to content about alcohol-free alternatives such as mocktails.
So we suggest that if you are a bar owner, you give TikTok a miss, unless you can create content that adheres to its policy guidelines – or run the risk of having your videos removed.
Invite content creators
If you don't want to create your own content, you can simply invite in local creators. According to TikTok's own research, more than 40% of users will "try something or go somewhere new after seeing it at least once".
Do your own research into local foodies who are active (and popular) on TikTok and invite them to come and enjoy a coffee, dessert or meal at your venue – and film it in the process. Remember to choose your creators carefully, as you will not be able to control the content they generate or publish. It's a route that's perhaps only for the brave, or something you can embrace once you've found your feet on the platform.
Explore our recipes, discover the latest trends and tips and stay up to date with the newest drink industry insights.
DISCOVER THE LATEST TRENDS