Menu development
How To Add Theatre To Drinks With Dry Ice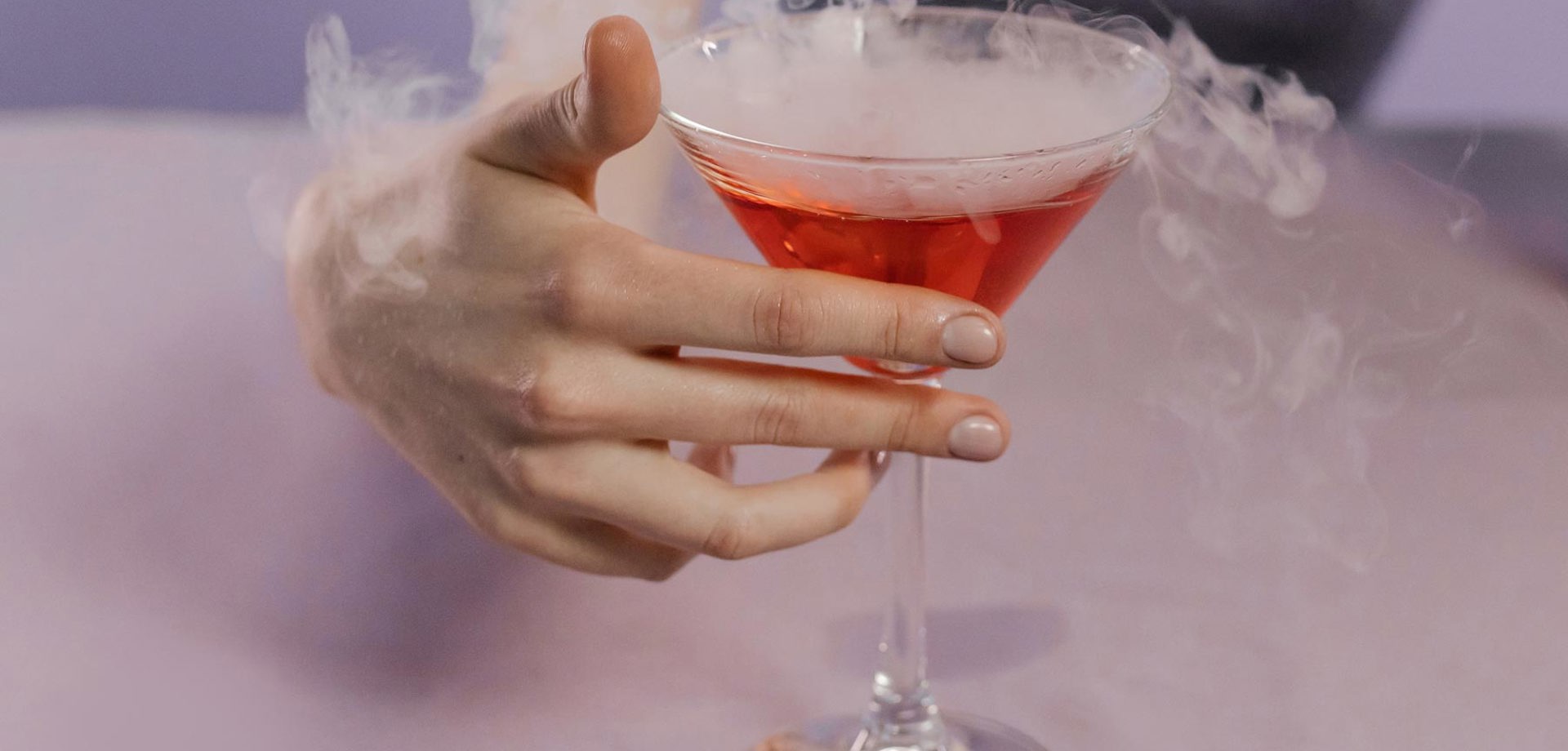 How to add a flourish of theatre to your serves
Creating great drinks is part art, part science and part theatre. On special occasions such as Halloween, that theatrical element comes into play even more.
Enter dry ice. In the hands of skilled baristas and mixologists, this secret ingredient can transform cocktails and hot drinks into unforgettable experiences.
With the inspired pairing of Mathieu Teisseire syrups and dry ice, you can literally create magic in a glass. Imagine jewel-coloured liquids topped by swirling tendrils of vapour... an otherworldly spectacle that you conjure on demand. Your customers will be entranced as theatre is served.
What is dry ice?
Normal ice is water (H2O) that's frozen into a solid form at or below temperatures of 0°C, and melts when heated.
Dry ice is solid carbon dioxide (CO2). As it freezes at extremely low temperatures, it is super-cold. This makes it an excellent coolant, which is why it's used to flash-freeze food to retain maximum freshness. But what's interesting about carbon dioxide is that it has no liquid state – instead, it instantly changes from solid to gas at the (still chilly) temperature of -78°C.
The scientific name for this solid-to-gas transformation is sublimation. Baristas and mixologists can harness the moment that dry ice sublimates to create special effects of smoke and mist – the vapour being droplets of liquid that have evaporated and are suspended in air.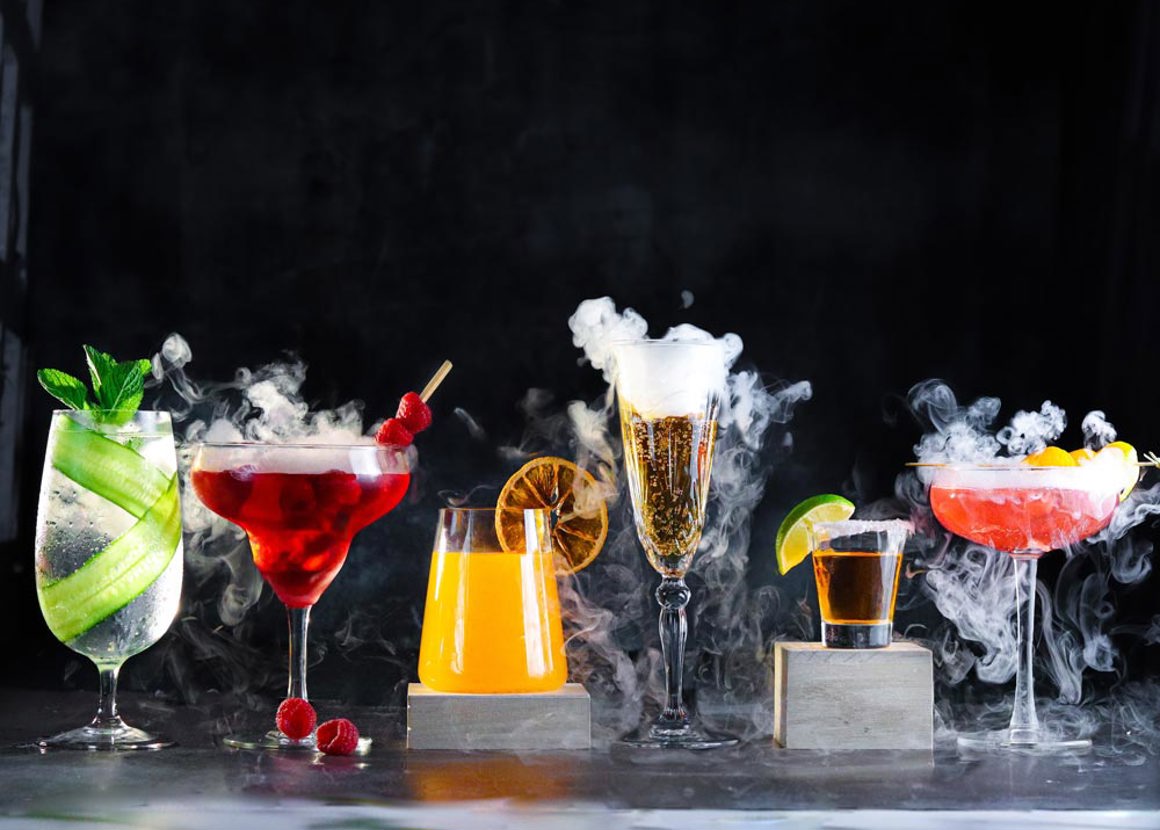 How to use dry ice safely
Unlike normal ice, dry ice can't just be added to a drink. Never place loose ice in a drink or serve it directly to your customers in any way. Dry ice can cause frostbite-type 'burns' if it comes into direct contact with the skin or mouth, or is ingested into the body.
Always wear insulated gloves when handling dry ice. Store it safely and keep it out of the reach of children at all times. Now, let's get creative with it.
Use a French press for a dramatic serve
A French press is the perfect way to serve drinks and cocktails containing dry ice, as the press stops the ice from entering the drink. Small presses can be used for single serves or larger presses for multiple serves.
Make the cocktail as usual, then pour it into the French press together with the dry ice. Push down the plunger, trapping the ice at the bottom of the press. Pour the drink into the glass and watch the wide-eyed surprise of your customers as the releasing vapour swirls out of the press and around the glass.
Release vapour and aroma with a Chilli Stick
Chilli Sticks are an easy way to achieve the mesmerising dry-ice effect in your drinks. These reusable plastic cases are filled with dry ice and placed directly into the drink. The Chilli Stick causes the drink to bubble and release its vapour. It works brilliantly in aromatic drinks, as the escaping aromas become a tempting precursor to flavour. For practical reasons, long Collins glasses work best. Just drop in a stick, stir and let the magic begin.
We're sure you're already thinking about dramatic ways to use dry ice in your drinks. Bear in mind safety guidelines at all times, and let your imagination fly.
Explore our recipes, discover the latest trends and tips and stay up to date with the newest drink industry insights.
DISCOVER THE LATEST TRENDS