Menu development
2023 Cocktail Flavour Trends: Smooth and Smoky
Smoky Flavours Are Trending In 2023
In 2023, the cocktail world is embracing a rich, complex, and unexpected flavour profile - smoke. As bartenders and mixologists continue to push the boundaries of innovation, we're seeing an upswing in the popularity of smoky and woody flavours across the globe. The revival of whisky and bourbon, each with their distinctive charred oak notes, play a key role in this surge – as has the availability of tools like smoke guns. Intrigued by this trend, we delve into the world of smoked cocktails, revealing how you can incorporate this sultry sensation into your beverage repertoire.
4 Ways To Add Smoky Flavours To Your Cocktails 
Offer Smoky Beer & Wine
While spirits might seem like the natural home for smoky flavours, beer and wine have a fantastic potential to embrace the trend. Beers such as rauchbier, a traditional German-style smoked beer, or certain porters and stouts that incorporate smoked malt, provide a bold smoke-infused experience for beer enthusiasts.
Meanwhile, in the world of wine, certain full-bodied reds and some distinctive whites carry inherent smoky tones. Wines aged in oak barrels can often express woody and toasty notes, while specific varieties, such as Mezcal-infused wines, provide an exotic smoky hint. Including these in your menu allows the more traditional drinkers to venture into smoky territories without straying too far from their comfort zones.
Experiment with syrups & bitters 
Consider concocting homemade smoked syrups or using smoky bitters – such as those made with smoked tea or tobacco – to add an extra smoky kick. These ingredients provide a nuanced depth and complexity to your cocktails, taking your customers on a multisensory adventure.
Add smoky elements to non-alcoholic drinks
Smoky flavours are not just for the cocktail crowd. Smoked fruit juices, herbal teas, or even smoked ice can impart a delectable hint of smoke to non-alcoholic beverages, opening up a world of innovative mocktail options. 
Offer Smoky Cocktails 
As more and more customers become excited about unique and memorable experiences, offering smoky cocktails becomes an excellent opportunity to stand out. Classic cocktails like the Old Fashioned or Negroni can be given a smoky twist with the inclusion of a peaty Scotch or a dash of mezcal.
For something a little different, consider a Smoked Margarita, where a regular margarita is given a smoky edge with mezcal and perhaps a smoked salt rim. Or how about a Smoked Pineapple Martini, featuring vodka infused with smoked pineapple for a tropical treat with a smoky finish?
The possibilities are endless and can be as daring or as subtle as your clientele prefer. Experiment with techniques such as smoking your glasses, using smoked ice, or incorporating smoked garnishes to add an extra sensory layer to your beverages. The goal is to create an unforgettable experience, both in terms of taste and presentation.
Questions To Ask Customers For Personalised Recommendations
What type of liquor do you typically enjoy?
This question serves as an ideal starting point to understand a customer's palette. Preferences for certain liquors can suggest whether they might enjoy the bold character of smoky flavours.
Do you prefer sweet or savoury drinks?
Balancing smoky notes with sweet or savoury elements can create contrasting taste profiles. Knowing a customer's sweet or savoury preference can guide the creation of a cocktail that perfectly harmonises with their palate.
Have you tried a smoky or woody drink before?
This question provides insight into the customer's familiarity with smoky drinks, helping you determine the intensity of smoke to introduce in their cocktail.
Do you enjoy the flavour of smoked meats or cheeses?
This question can unveil a customer's appreciation for smoky notes in their food, hinting at a potential enjoyment of similar flavours in their drinks.
Promote Your Smoky Drinks In The Menu
Use descriptive language
Captivate your customers with evocative language that describes the sensory experience of your smoky cocktails. Make the menu an enticing narrative that encourages exploration.
Create a section dedicated to smoky/woody drinks
Highlight your innovative smoky concoctions by dedicating a section of your menu to them. This not only attracts the adventurous drinkers but also displays your creativity and expertise as a venue.
Use Visual Cues
Complement your words with images or design elements that suggest smoke or wood. The visual presentation of your menu can powerfully communicate the flavour profile of your drinks.
Offer a flight of smoky/woody drinks
Offering a flight allows your customers to explore the range of smoky flavours, serving as an introductory tour to this emerging trend. They also give friends a fun talking point as they try different drinks together.
Provide pairing recommendations
Providing pairing recommendations can enrich the drinking experience. Suggesting smoky cocktails that pair well with certain dishes or snacks shows your knowledge and enhances your customers culinary journey.
As we wrap up this smoky sojourn, remember, the art of mixology is all about creative exploration. So, ignite your creativity and let your imagination run wild. After all, the enticing allure of smoked cocktails is too captivating to resist. Here's to raising the bar in 2023!
We hope this trend guide has given you some ideas for a way to expand – or even start – your smooth and smoky offerings. And maybe even your cocktail menu. But if you are struggling with inspiration, feel free to look through our other trends and tips.
And, as always, if you do create some new serves, with our products, we'd love to be tagged in your posts about it, using @mathieu_teisseire.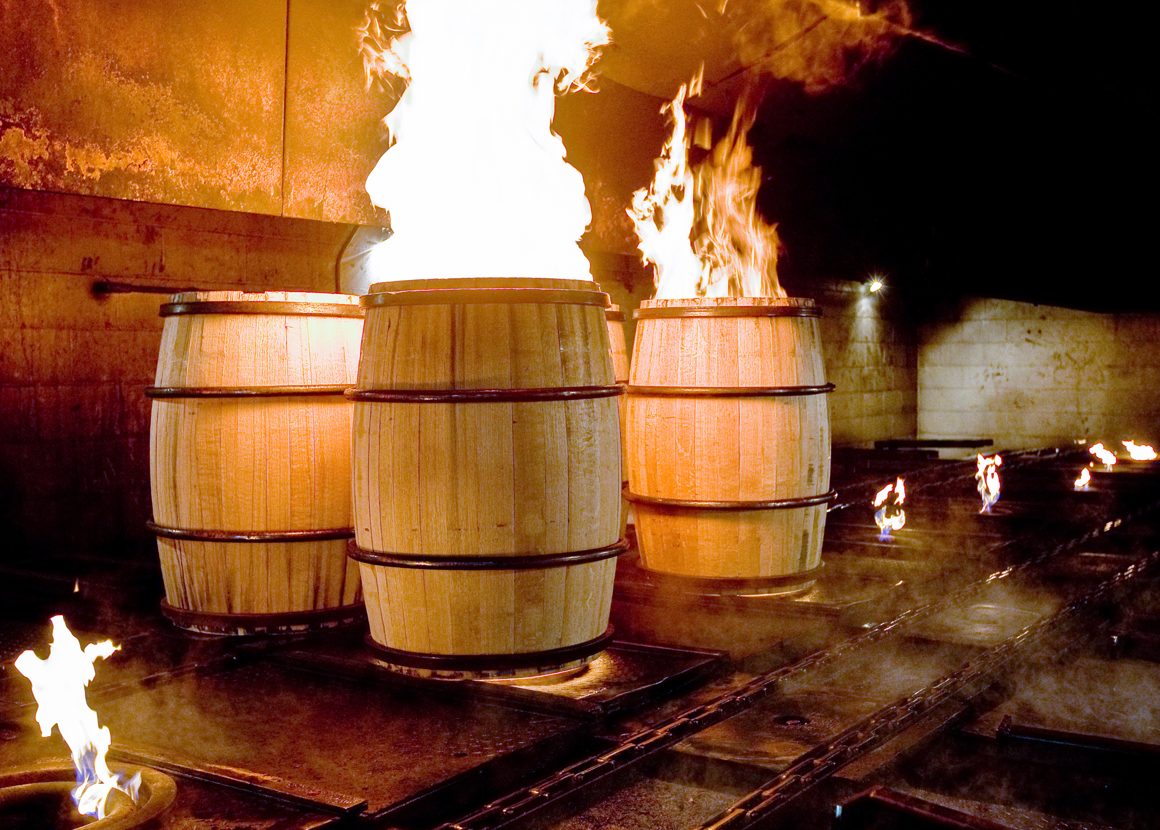 Elevate your menus
Menu development
DISCOVER THE LATEST TRENDS