Menu development
Drinks Industry Trends: What Are Closed-Loop Cocktails?​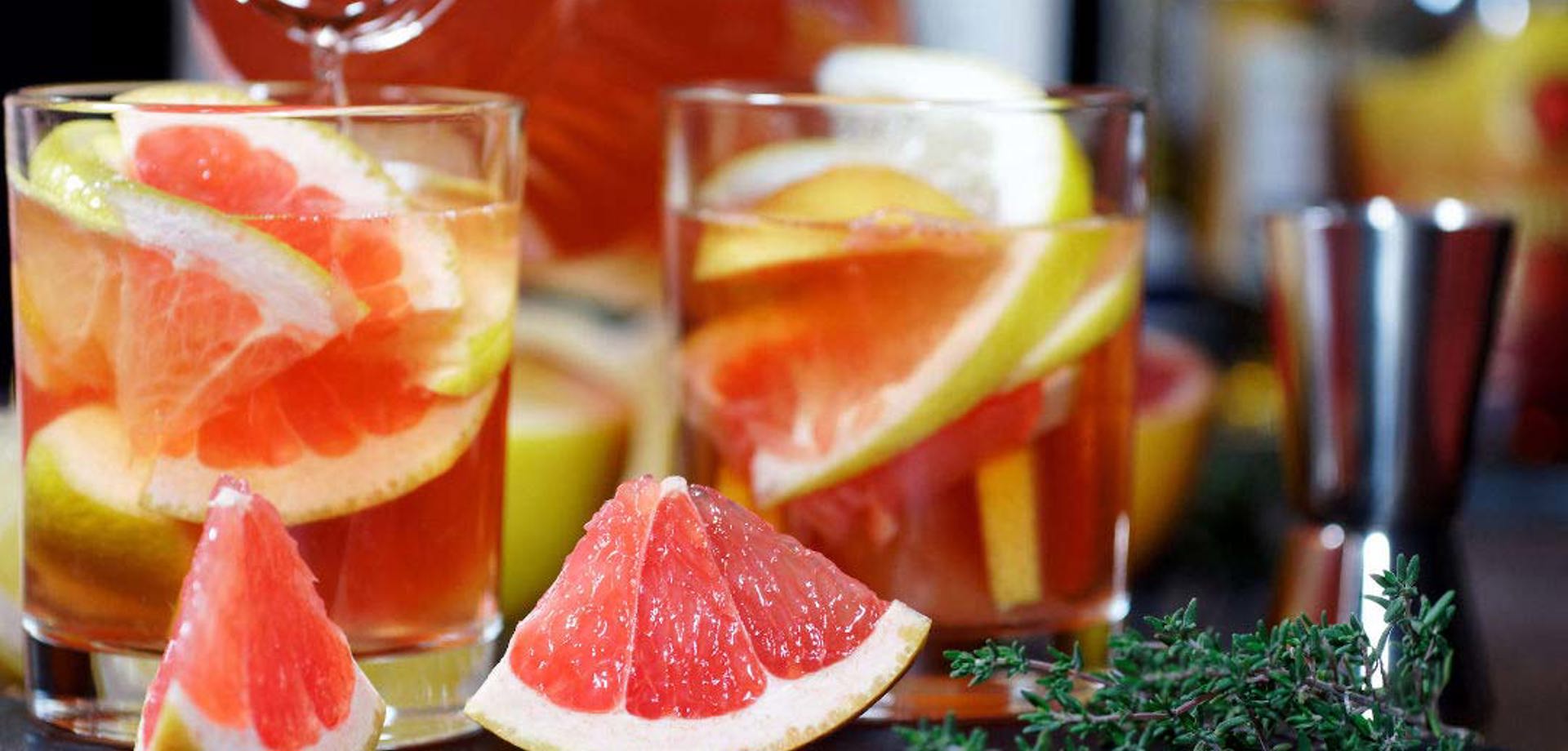 Around 931 million tonnes of food goes to waste each year and a huge 26% of that is from food service – that's over a quarter of all food waste in total. It amounts to 242 million tonnes. The figures are startling and it's clear that the hospitality industry needs to start making some big changes and being mindful of reducing food waste. 
Closed-loop cocktails are a creative way to reduce food waste and every responsible bar owner has to have these on their radar for smart business. Closed-loop cocktails leave no carbon footprint, and involve zero waste, especially in terms of food and packaging.  
The trend for closed-loop cocktails emerged in 2014 and it follows the same principle as the nose to tail movement in the restaurant business. However, it's been slower to take hold but now, in 2022 the idea is commonplace and it's gaining more ground as a new wave of young environmentally conscious bartenders make their mark on the industry. 
Much praise should be given to Ryan Chetiyawardana, who was crowned 'International Bartender of the Year' at the 2015 Spirited Awards as he started dabbling with closed-loop drinks and spoke at events back in 2010 but felt that 'no one seemed to care'. He went on to open White Lyan in 2012 with a vision for a new kind of bar featuring no ice, no citrus and cocktails made in reusable bottles.  
Closed-loop cocktails can be referred to as no-waste, low-waste, closed-loop, or anti-waste cocktails. The ultimate aim of closed-loop is to get as close to zero waste as you can get by repurposing everything you're using.  
For example, you might grow the grain yourself, then distil a liquid out of it, which you then use to create a drink.  Any other perishable products within that drink would then be repurposed a second time for garnish or to add additional flavour  
Three advantages of adopting closed-loop cocktails approach:      
Kinder to the environment
A reduction in costs
This type of experimentation can lead to authentic creativity  
4 Ways To Introduce A Closed-Loop Approach
Citrus fruit

Bars generally squeeze the juice and then throw away the husk. Operation Dagger in Singapore makes Limoncello from theirs before composting what's left behind.

You can also use citrus fruit husks to flavour the water you offer your guests.


Eggs

Egg whites are used in lots of drinks but what happens to the protein-rich yolks? It's bordering on criminal to throw away such a versatile ingredient. Instead, you can send them to the kitchen to make custard, be used within desserts or cakes, or even be used to make mayonnaise.

You can even cure them and use as a garnish and flavouring for many savoury dishes. There are an almost endless number of uses for delicious egg yolks and they definitely don't belong in the bin.


Coffee grounds

Of course, coffee grounds make great compost material, but scientists have found that compost containing 40% coffee grounds releases less CO2  and makes the best compost.

Spent grounds can also be used to make Cold Brew coffee which can be sold or used to make other great drinks. There's just no point in throwing them away as they can easily have retail value.


Dehydrating ingredients

Dehydrating today's fresh fruit can make beautiful garnishes for tomorrow and beyond. This is another simple method to adopt. The low cost of dehydrators also means that the return on investment doesn't take long.

Check with your kitchen as they may already have one. Simply take any fresh fruit that will soon spoil and use the dehydrator to remove the water and create amazing looking garnishes. Considering the fresh fruit bill of many bars, this is a quick step to reducing an ongoing cost

To learn more about how those in the hospitality industry can become more sustainable, read our article: "Why Sustainability Is Important In The Hospitality Industry." 
DISCOVER THE LATEST TRENDS