Menu development
Bartending Trends: How To Make The Best Low and Non Alcoholic Drinks with Mathieu Teisseire Syrups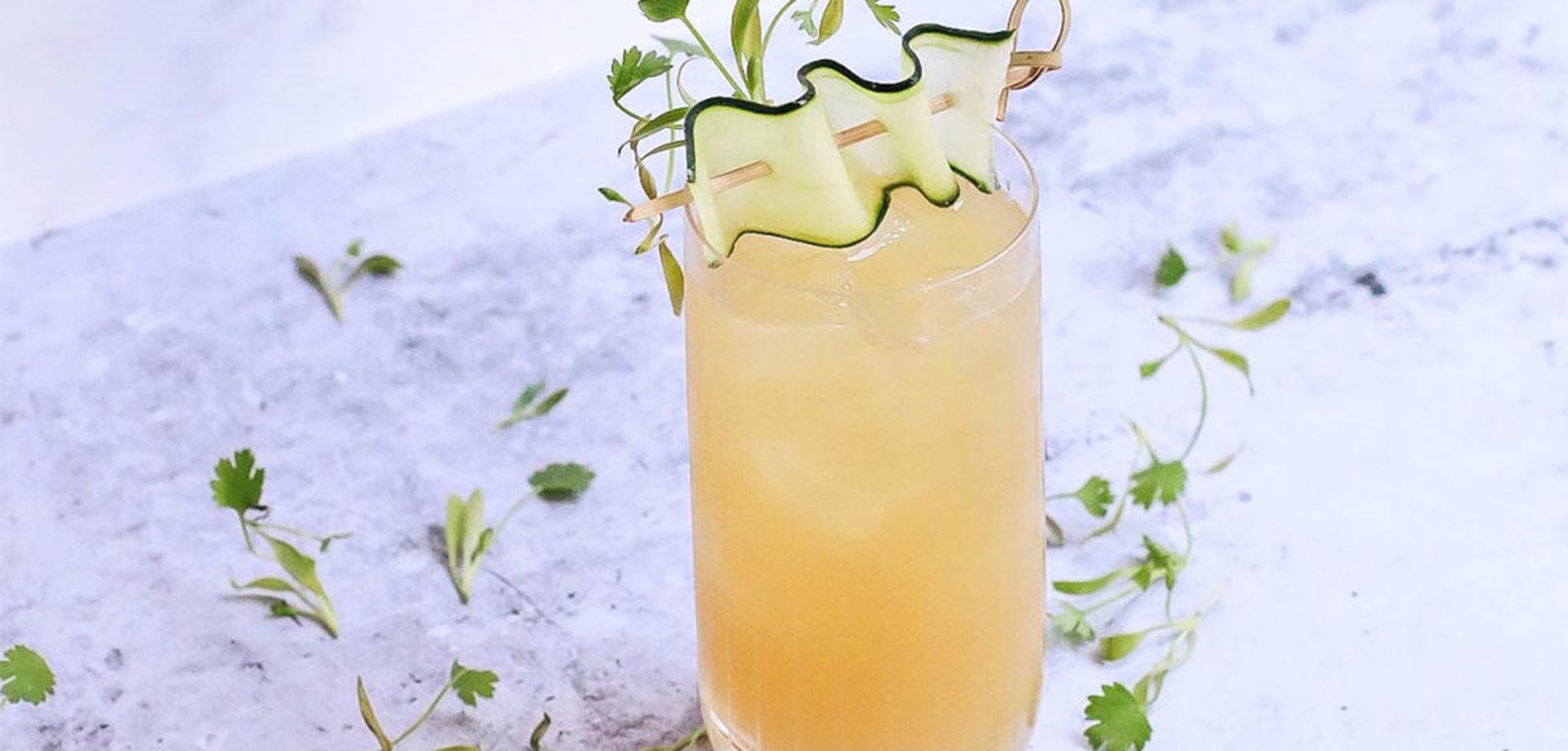 The 'low and no' alcohol category is growing at pace and is proving to be lucrative for savvy bar owners who understand the scope of opportunity. Here, we walk you through some ideas and inspiration to get you serving up low and no excellence.
Recent times have seen a real shift in terms of people wanting to moderate their alcohol consumption. This is very different from going tee-total and abstaining completely but it's more about simply drinking less at times. Moreover, these low and no guests are the very people we are already serving in our bars, they simply choose to pace, prolong, or pause drinking alcohol at times. They want more variety when it comes to less alcohol.
Health is of course a driver of this category but it's also about people wanting to be more mindful in their consumption of alcohol and really savour the alcoholic drinks they have. It's also about being able to stay out and enjoy occasions for longer by drinking less or pausing so with this in mind, there is plenty of opportunity for the on-trade.
So how can you make the most of low and no serves and keep your guests coming back for more? We've got 5 nifty ideas to get you started.
1. Create sophisticated flavours
Low and no-alcohol drinks are a real opportunity, but you have to understand what your guests want. This audience doesn't want one-dimensional flavours or overly sweet fruity drinks. Modern low and no cocktails need to feel sophisticated and be adult-friendly in flavour that allows your guests to enjoy something special despite the lack of alcohol. Guests want to sip drinks that have a similar flavour profile, premium feel, and theatre to alcoholic counterparts.
Low and no drinks need to demonstrate that some real care and thought has gone into making them. That is, the drinks need to feel special enough to drink in a bar.
Go for sophisticated and complex combinations and lean into Mathieu Teisseire's broad range of flavours to create something really unique and memorable.
2. Shout about it
Make the most of this new opportunity by telling everyone to carve out a dedicated section in your menu and show off your creations. Use this space to explain your ethos to low and no drinks too. Make your drinks really easy to find in the menu and encourage servers and bartenders to talk about them so everyone knows.
Don't forget to talk about your new serves on all of your socials and website and make a big deal of them on your promo materials, too.
3. Stock up
It might sound obvious but if you want to be the master of low and no, you must have the right drinks and stock to back it up. Go for variety and breadth and have something for every occasion from beer and gin through to prosecco and bubbles as well as bespoke cocktails and mixed drinks. The key thing to remember is when moderating, guests still want to feel like they are part of the occasion, and they still want the experience of what you would expect in a bar so give them something special.
4. Get creative with naming
Steer clear of referring to your drinks as mocktails as the negative associations could ruin your best intentions. Mocktails are a thing of the past and hark back to an era of sickly sweet and syrupy drinks.
Come up with a creative way to name this category in a way that fits your bar's character and mood. Some commonly used terms are Zero Alc, 0.0% & Free from Alcohol but you could come up with something innovative and original to whet the appetite.
5. Use your imagination AND your knowledge
The most important tip of all is that you must apply the same effort and expertise to your low and no serves as you do to all the other drinks you make. Along with Mathieu Teisseire, love is the most important ingredient so put some real thought into every aspect of your new menu items. That goes for flavours, glassware, garnish and the way you serve them.
Guests who are moderating still want to enjoy a sense of occasion and feel like they are having something they couldn't have at home. Create drinks that are not just memorable but make your guests want to leave home for.
And once you've nailed your low and no serves, train your staff to trade up from less profitable serves. Upsell is your friend and an opportunity you can't afford to miss.
Low and no is here to stay and offering a good selection is key to smart business.
DISCOVER THE LATEST TRENDS