Menu development
Coffee Drinking Trends 2022: From Flavoured To Sustainable Coffee, Here's What To Look Out For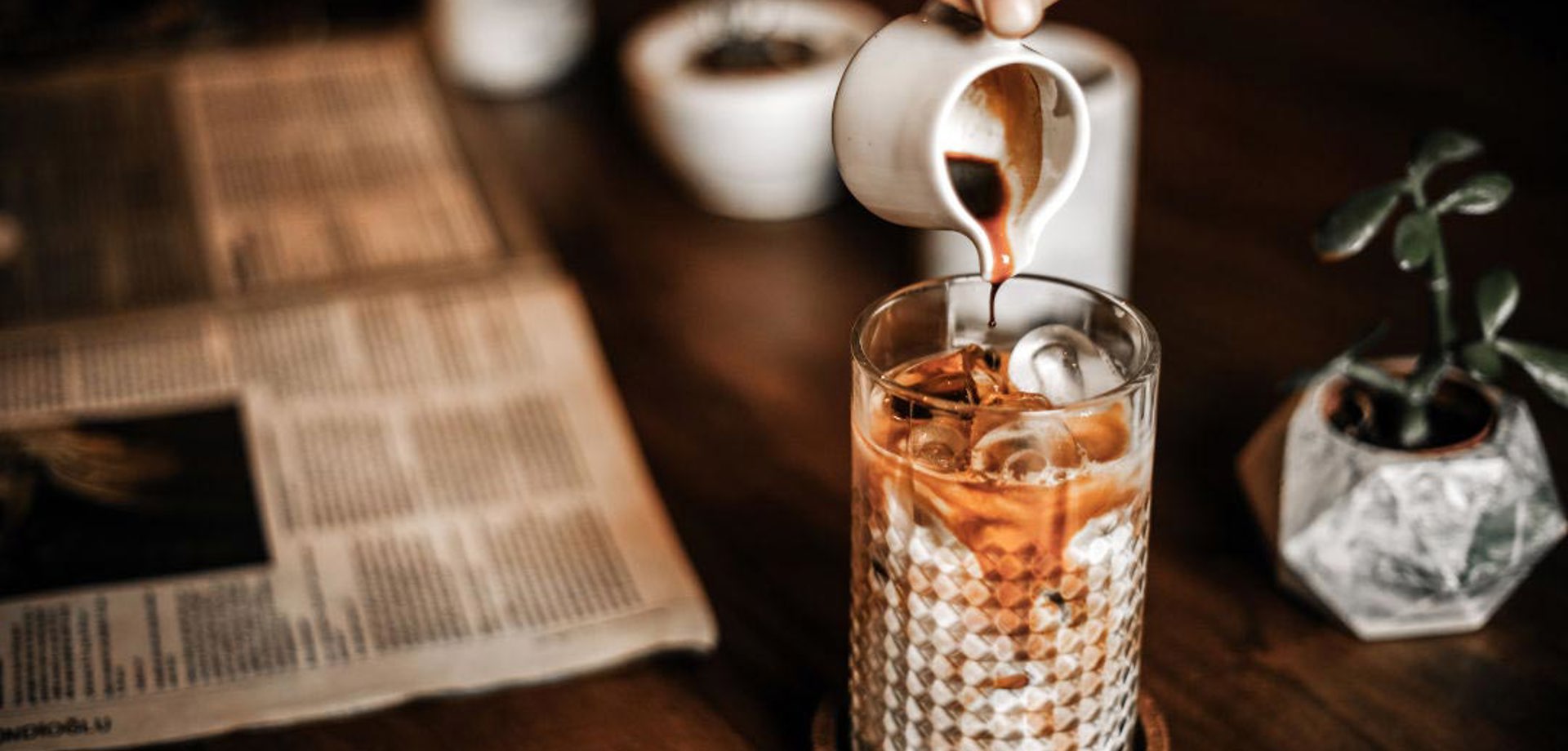 Trends in coffee are largely driven by convenience and quality, whether that's home consumer or professional use.
As home consumption continues to grow, professionals can take inspiration and direction from some of these trends to make sure you are meeting the needs of more demanding guests as well as unlocking possible new revenue streams.
From a consumption perspective, Finland tops the table for most cups of coffee drunk per person, averaging out at 4 cups per day. It's fair to assume that a good proportion of those cups will be made at home where convenience is key but that's not to say that they are willing to sacrifice flavour for convenience.
Many of the trends that we have seen growing over the past 3 years are here to stay, but here are 5 trends that we think will dominate 2022 and beyond:
Growth in flavoured speciality coffees
It's impossible to miss the various, usually seasonal speciality coffees served at popular chains of coffee shop , fast service restaurants and drive-thrus. These flavoured speciality coffees really drive footfall and offer a point of difference, so they are a good strategic product.
What's more, you can also charge more for them. A popular coffee shop chain in the UK charges £2.25 for a medium-sized latte and £3.25 for a speciality (flavoured version) which is a huge 44% increase!
This is a great learning point to consider and test in your own venue. Could you create something seasonal and speciality that feels premium and special?
Mathieu Teisseire's range of syrups and flavourings can help you add flavour to your coffee drinks. We have made it our mission to elevate any coffee into a sensory experience of flavour.
From the simple, to the exotic and the extravagant, our range of coffee syrups have been carefully crafted and produced to cater for the most creative of tastes. This includes considering how our barista range of syrups mix with different types of milks and hot and cold coffee serves – our versatility ensures we meet the demands of different customers needs.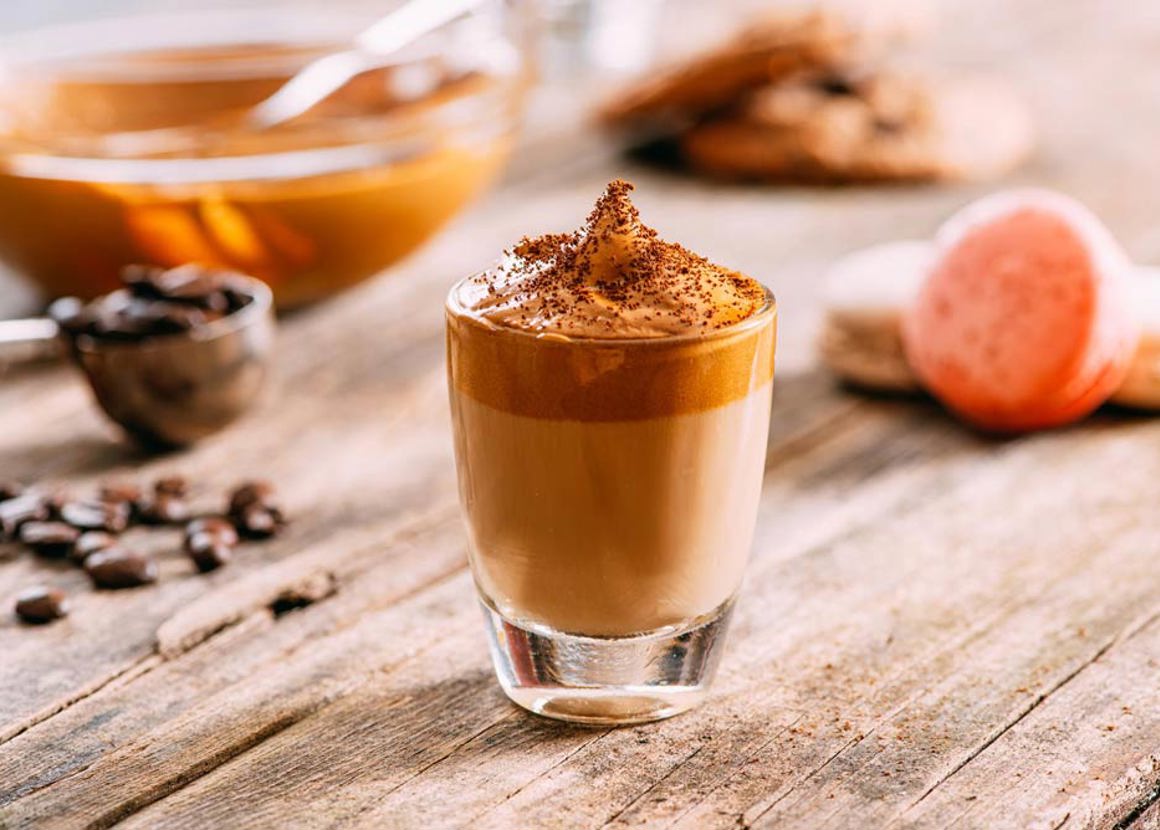 Ready-to-drink coffee
Ready-to-drink (RTD) coffees come in bottles or cans and can now be found in most grocery or convenience stores. According to worldwide data, revenue in the coffee segment amounts to US$460.00bn in 2022. The market is expected to grow annually by 5.29% (CAGR 2022-2025).
You can now find RTD cold brews, mochas, iced lattes, nitro cold brews, and more in nearly every grocery store. While it may make most baristas turn away in horror, there is something to be taken from this growth. And it's that consumers love the convenience they provide.
Hot coffee (it's actually more warm, than hot) in a can has the potential to take off in 2022. As the name suggests, this is coffee in a can, dispensed from heated vending machines which make getting hot coffee as simple as it can be.
Repositioning of instant coffee
As consumers get more concerned with the sustainability credentials of their regular cup of Joe, the idea of disposing of pods can feel uncomfortable and too high a price to pay for café-quality coffee at home.
When the trend for Dalgona coffee recipes took over social media, the focus changed to instant coffee. With that in mind, premium instant coffee sold as liquids or powders has the potential to be the hottest coffee trend of 2022.
Sustainable coffee
Sustainable coffee brands are growing. Modern coffee drinkers are aware of the environmental impact that coffee consumption has on the planet, and they want to know where their coffee comes from which includes detail on how it was grown, harvested and roasted. Consumers also want to know more about growers and their ethical creds. Being organic and Fair Trade are important, but guests also love the story behind each cup of coffee. If you want to learn more about why sustainability is important, read our article on sustainability in the hospitality industry.
Snap-chilled coffee
Cold brew and iced coffee have grown in popularity in recent times. Snap-chilled coffee is different as it takes freshly brewed coffee and then rapidly reduced the temperature. It has more of a defined taste than cold brew as the flavour extraction is done with hot water. This also reduces the amount of coffee needed for the brew. It's not chilled with ice and therefore doesn't dilute the flavour. If you love cold brew then this is one to look out for and could provide a whole new category for drinks menus in coffee shops around the world.
Which of these trends are you tempted to try in your venue?
DISCOVER THE LATEST TRENDS