Menu development
Top Winter Trends 2022: Indulgent Hot Drinks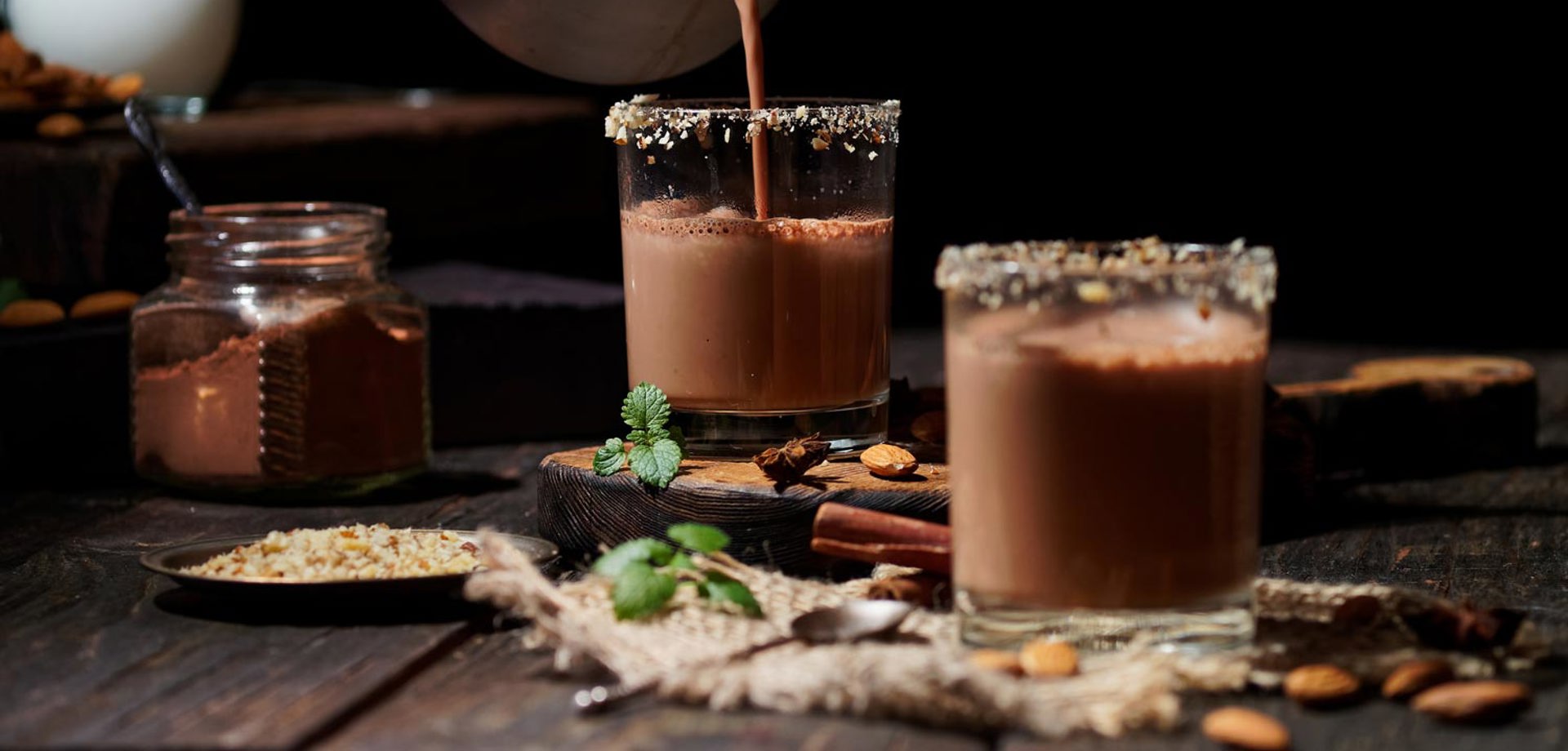 Warming mulled wine, creamy hot chocolate, lattes made with sweet pumpkin and spice… If you're a cafe or bar owner, a varied menu of interesting and delicious hot drinks is vital to attract customers and keep them coming back.
A growth market
The global hot drinks market reached $250bn in 2018 and it's predicted that it will continue to grow at 6% annually until 2025. It's a healthy, dynamic market, driven by curious consumers with a seemingly insatiable appetite for new flavours.
As cafe culture has exploded in the last decade, hot drinks menus have also expanded. Today, cafes and bars increasingly offer a range of specialty hot drinks including flavoured lattes and macchiatos, fruit teas, chais, mochas, hot chocolate, and alcoholic drinks such as mulled wine and hot toddies.
Recipes for indulgence
Here are some ideas for making hot drinks that look, taste and feel indulgent.
Fats and viscosity
Use real cream or non-dairy alternatives in your serves to add texture and viscosity, increasing the feeling of indulgence.
Texture
Changing the texture of a drink can give a creamy mouthfeel without the addition of cream or other fats. The smoother the texture, the greater the sensation of sweetness. This is easily achieved by adding bubbles to your drink – just use a blender or spindle mixer to blend, smooth and 'sweeten'.
Sweetness
Mathieu Teisseire syrups are the perfect way to introduce sweetness as well as complex flavour and aroma to your drinks. For pure sweetness without added flavour, try our Sugar Cane syrup. This is a fantastic substitute for regular sugar which dissolves instantly in hot drinks. Or try Okinawa Black Sugar, our renowned artisanal sugar syrup that's intensely rich and aromatic.
Alcohol
In addition to hot cocktails, toddies and mulled wines, you can add alcohol to traditional serves to make them more indulgent. Whisky in a hazelnut latte or an orange liqueur in hot chocolate are easy and universally appealing places to start.
Garnishes
A generous swirl of whipped cream and a sprinkling of mini marshmallows are two easy and indulgent garnishing ideas for hot chocolates, mochas and coffees. Cinnamon sticks complement a spiced drink latte or hot toddy, and candied orange makes a great companion for black teas. Make your own caramel lace garnishes: pour a stream of hot liquid caramel onto waxed paper, leave to dry, and pop onto a cream topping. Or try the lazy version of salted caramel beads. You can also rim your glass with plain, vanilla-infused or spiced sugar, or chocolate flakes.
Favourite flavours
Caramel, Hazelnut, Irish Cream and Cinnamon are Mathieu Teisseire flavours that partner particularly well with coffees and chocolate-based drinks. Okinawa Black Sugar adds a light liquorice flavour to coffees, hot chocolates and milkshakes, and a hint of molasses to spirits such as rum. And our all-time favourite Cherry syrup makes a delicious Crème de la Forêt hot cocktail.
Glassware
As you know, presentation is everything. Think carefully about the glassware you use to serve your hot chocolates, flavoured lattes, cocktails and toddies, and any other warm creations you dream up.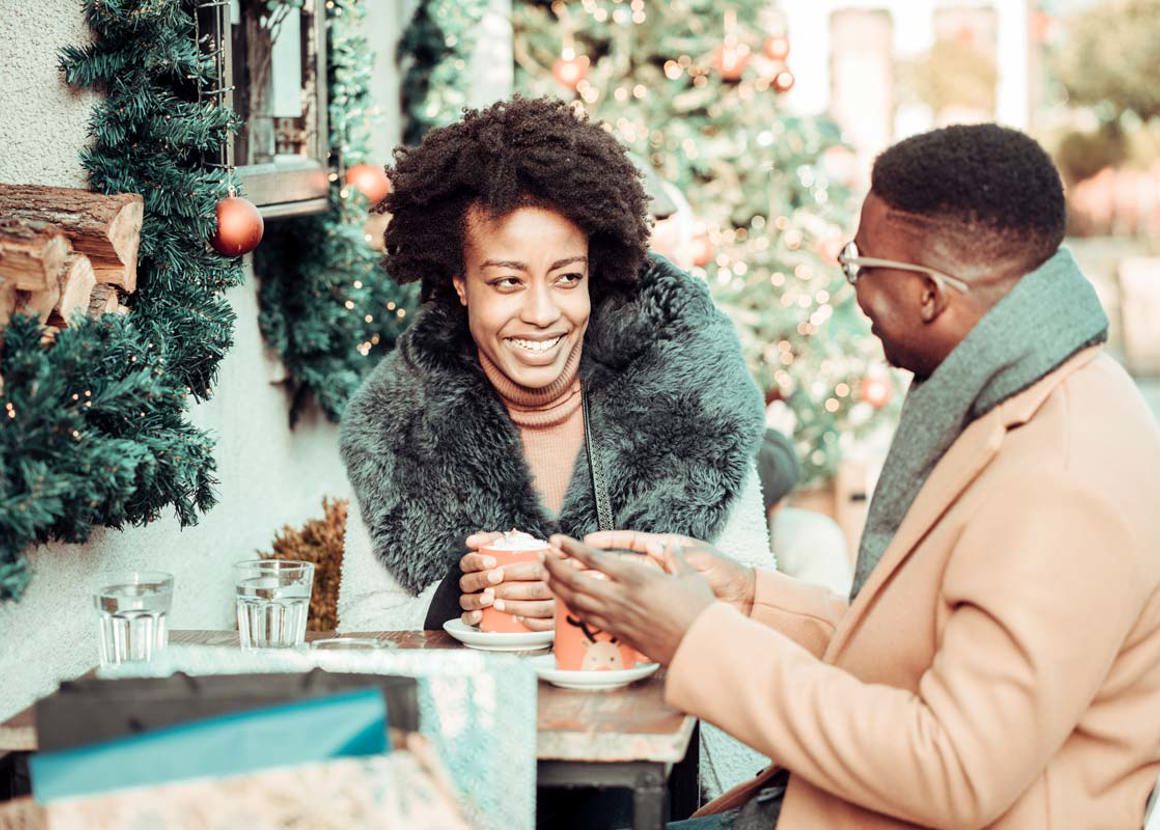 How to effectively describe your hot drinks
Finally, think about your menu. You can create a sense of indulgence by giving your drinks evocative names and bring them to life for your customers with appetite-whetting descriptions. Use words such as rich, creamy, aromatic, whipped, indulgent and luscious to describe the textures of your coffees and chocolates, and adjectives such as aromatic, warming, uplifting for teas and hot toddies. You can also use verbs such as indulge, savour, relish and treat to tempt your customers to try your hot drinks.
As you can see, there are many creative ways to capitalise on the growing hot drinks market. A broad and diverse menu, imaginative flavours and classic drink adaptations, visually appealing garnishes and even a well-written menu all contribute to making your hot drinks offer the hottest on the market. The only limit is your imagination and appetite for success.
Explore our recipes, discover the latest trends and tips and stay up to date with the newest drink industry insights.
DISCOVER THE LATEST TRENDS