Venue experience
Hospitality Tips: How To Create Memorable Drinks And Experiences For Your Guests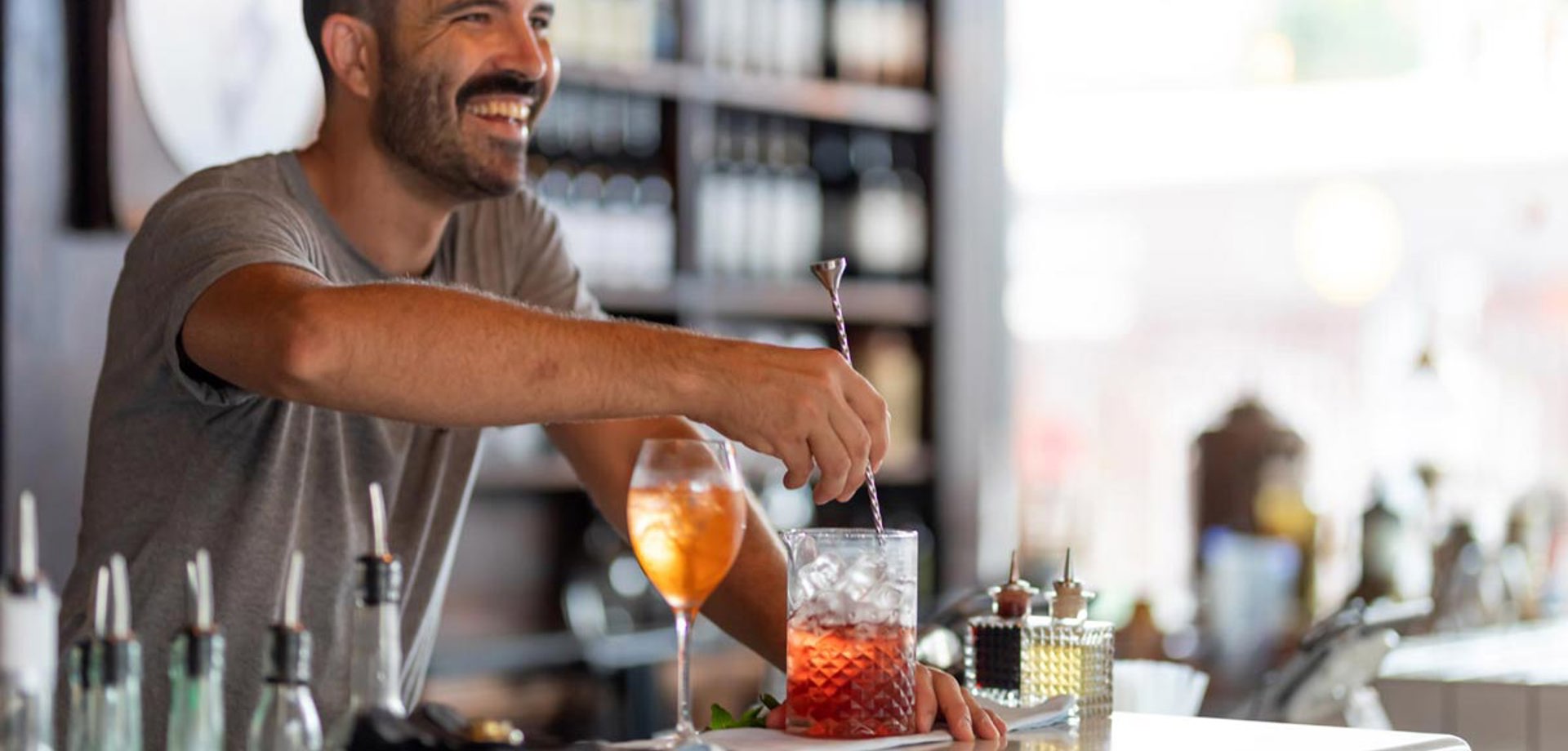 A number of factors including improved technology and innovative products have contributed to consumers being able to do a lot more for themselves in their own homes. Just think about the rise in home cinema tech which allows you to enjoy the latest Netflix movie in surround sound and Ultra HD from the comfort of your living room as a simple example. The list goes on, of course from gaming and e-sport, to making a frothy coffee from a pod.
One thing that just can't be recreated at home is a perfectly balanced drink or cocktail with a sense of theatre and the slick service that goes with it.
Beyond that – dedicating time and effort to creating drinks that simply can't be made at home really drives footfall and creates a sense of occasion.
While cocktails are on-trend again, the skills you need to craft a delicious drink can't be learned overnight or on a YouTube tutorial – it takes so much more than that and an expert bartender is at the heart of that.
It's not just knowing what ingredients are needed for a classic Margarita, but it's how to make it, what to serve it in and all the knowledge and expertise needed to make it unforgettable. That's where bartenders step into their own.
Modern-day bartenders are expected to have in-depth knowledge of hundreds of spirits, liqueurs, syrups and modifiers as well as comprehensive know-how when it comes to flavour pairings. 
Top-notch bartenders who have this type of encyclopaedic knowledge can create a buzz and a following and we've seen more and more people actively seeking them out to enjoy the best drinks money can buy. It's akin to seeking out famous chefs for gourmet dining experiences.
People have always tried to recreate those drinks at home but the lack of availability of ingredients as well as the skill required to create incredible balanced drinks makes it harder than you think. Let's face it, your DIY cocktails are just not as good.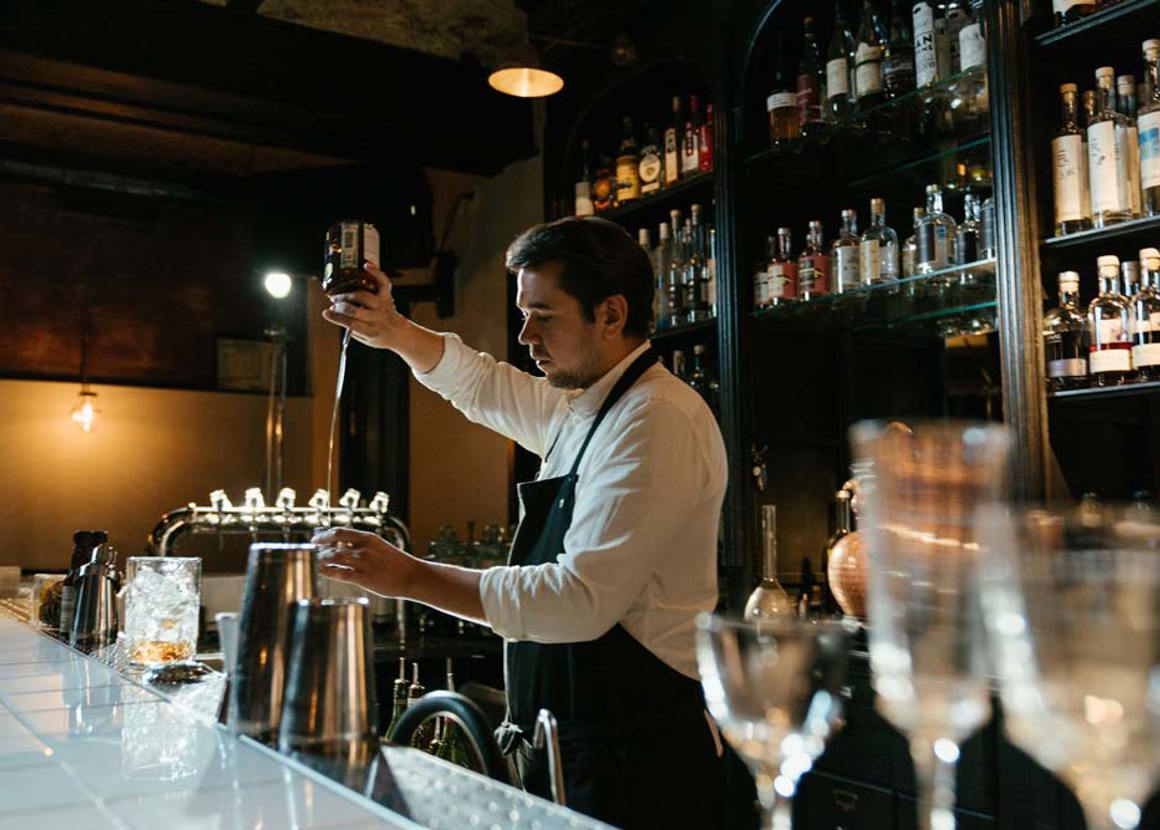 Amazon and online shopping has allowed consumers to get a lot more obscure or hard to find products and ingredients but it's still difficult (and often cost-prohibitive) to find specialty syrups for specific cocktails or rare vermouths and amaros that are only required for one specific drink. And even if you manage to find them – can you justify the cost for an occasional cocktail at home?
Your guests want to be inspired and they want to learn more about cocktails and drinks culture so they look to your staff to guide and educate them as they sip their amazing drinks – it's all part of the experience. Make the most of this and show off their expertise as a driver to get customers to your bar.
That in-depth knowledge and skill is the game-changer – it's the thing that money can't buy – some may say that it's the missing ingredient.
Having knowledgeable and charismatic staff is a vital USP – and worth investing in – as they create a real point of difference and make an evening in your bar feel like a real occasion.
If you need convincing – just think about the appeal of Alessandro Palazzi making martinis at Dukes Bar in Mayfair.
Create a team of experts and provide a level of quality and experience that your customers simply cannot recreate at home. 
Skill and technique are key, as is a sense of theatre – they are a real pull to get people out of their homes and into your establishment. Creating a well-made cocktail is an art after all so capitalise on it.
Invest time in training your staff and demonstrate what makes a perfect drink. That might mean that you have to break down the whole process of making a drink and show them what makes it unbalanced so they can compare and contrast with a well-balanced creation.
Consider the classics as the backbone of your menu and then allow for variations to include ingredients/syrups/small twists that will intrigue guests and encourage them to try ingredients and flavours not available to them in a supermarket. Mathieu Teisseire's huge range of flavours can really help here.
No matter how much technology evolves, it will never be a match for the knowledge, experience, and skills of bartenders at the top of their game in the on-trade, so celebrate your staff and give them a platform to showcase their skills. 
DISCOVER THE LATEST TRENDS