Menu development
Shochu - The Trending Japanese Spirit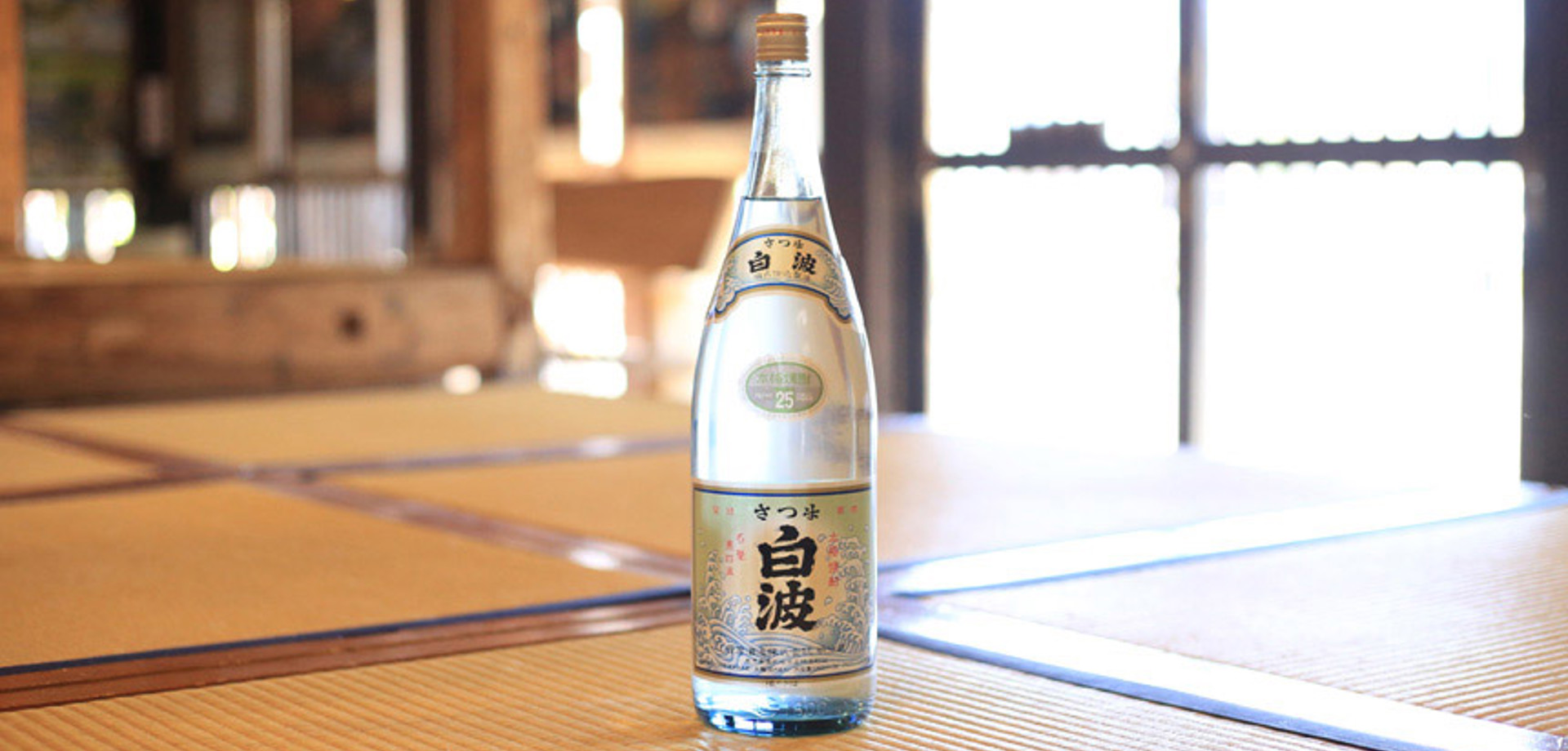 Rise in popularity for Japanese spirits
When you think about Japanese spirits, you probably think of specialist whisky or Sake – the Japanese rice wine. Sake has been becoming increasingly popular, globally, due to its unique flavour and taste.  This meteoritic growth is also driven by the drink being on offer in the popular global restaurant chain, Wagamama.
Another factor in Sake's growth in popularity is its versatility ­– being delicious straight or bringing its unusual flavour to cocktails…much like Shochu.
What is Shochu?
Shochu was Japan's best-kept secret…until now. It is fast becoming a staple ingredient in cocktails and is tipped to take the world by storm in 2023.
Like Sake, Shochu has great versatility. This comes from its diverse flavour profile – as it can be made from 50 different base ingredients – with the common examples being made from sweet potato, barley, rice, buckwheat, or sugar cane. Unlike sake, its flavours are relatively delicate.
Shochu's diverse flavour profile makes it an incredibly versatile drink. Honkaku Shochu is in the top classification. This single-distilled Shochu has been crafted in small batches, allowing the pure flavours of the primary grain or starch to shine through.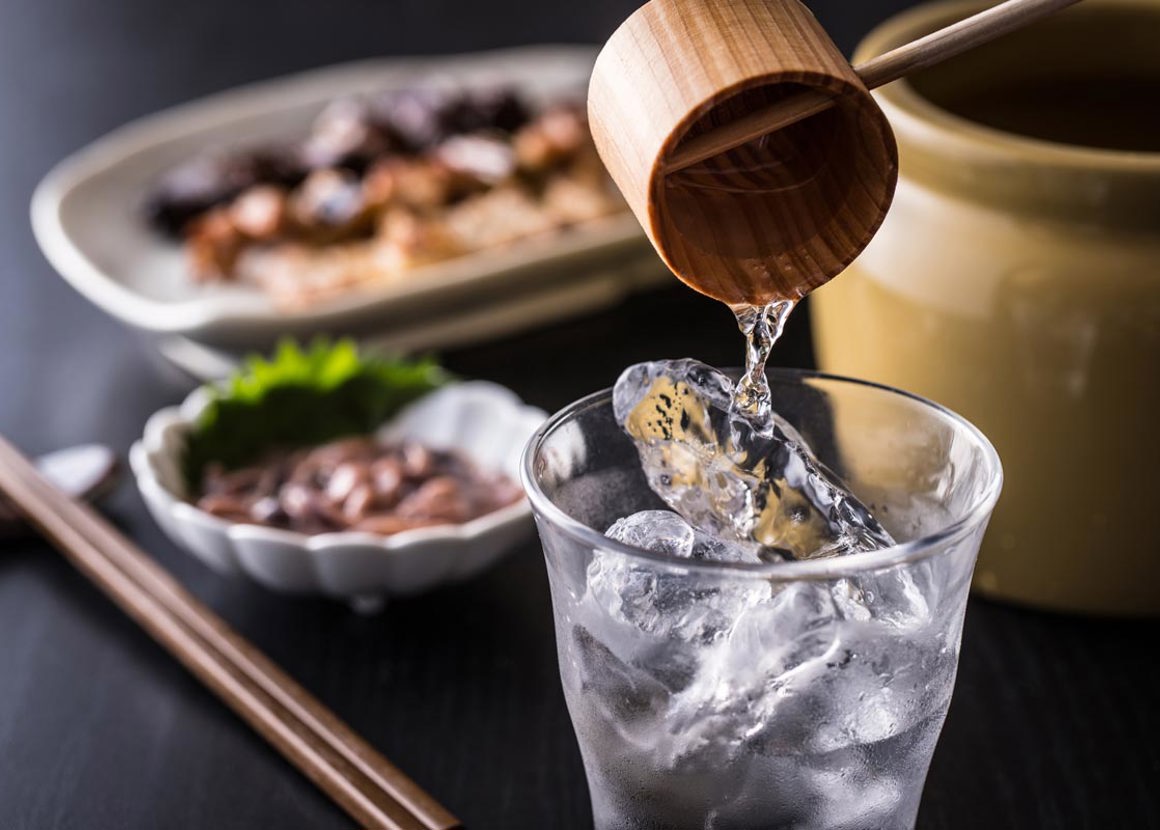 Why is Shochu trending?
There are many reasons for people to love this delicious spirit – those who love to share new experiences can tell their friends about the next new drink, health-focussed people can celebrate the low ABV and drinks creators can relish in playing with the new flavours it brings.
Versatility and diverse flavours
Thinking about the application of Shochu in bars is interesting, as it is such a varied spirit – partly from the many aging techniques used. In theory, a bar could be fully stocked with just Shochu and offer low alcohol versions of most cocktails – for example, barley Shochu becomes your low ABV 'whisky', and sweet potato a low ABV 'vodka'.
Low alcohol content
As we all know, the recent trend of healthy living has seen a boom in low-and-no drinks. And with Shochu's low ABV – typically around 25-30% – it is the perfect ingredient when making a low strength tipple or light cocktail. With its international recognition, Shochu has been appearing on bar menus globally and in cocktails such as highballs or Martinis.
Experimental consumers and changing tastes
With consumers constantly looking for something new or different from the norm, emerging spirits bring about a point of difference, whilst also allowing different flavour profiles to be brought to life – allowing you to offer classics with a twist. The recent popularity of mezcal stands testament to this.
What the experts think
Simon Freeth, founder of the Shochu Lounge – found in the restaurant Roka London – makes an excellent point about how Shochu is a celebration of many elements that are currently popular:
'If you think of trends in the industry today that so many people are championing, like low abv and working with ingredients sourced locally, Shochu makers have been doing those things for hundreds of years.'
Shochu Cocktail Ideas
Shochu is such a varied drink, with different versions offering wildly different flavour profiles and for that reason, the best way to find the right cocktail for your chosen Shochu is to taste it neat and think about what would pair well with it. Hopefully, our recipes can help bring you some inspiration while you do.
Add Shochu to your menu
Shochu is traditionally served on ice, diluted with hot or cold water. Another simple way to add it to your menu, is to remember it is deliciously delicate when mixed with a premium tonic or soda.
If you are looking to add new cocktails to your menu, that utilise Shochu, then it's worth remembering that it is a delicate flavour and can be easily overpowered. For this reason, it is best to use it in twists on classic cocktails, ones that hero the spirits involved – like a Highball, a Martini or a Manhattan.
If you do create some new Shochu serves – maybe using some of our products – we'd love to be tagged in your posts about it using https://www.instagram.com/mathieu_teisseire/. And if you'd like to find out more about the current and upcoming trends, we have plenty more inspiration for you here.
DISCOVER THE LATEST TRENDS