Venue experience
Improving The Guest Experience
Why Is Consumer Experience Important?
In the food and beverage industry, tantalising taste buds is essential, but providing a remarkable guest experience is the icing on the cake. Statistics demonstrate that consumers crave more than just flavour; they seek an immersive experience. For instance, the National Restaurant Association found that 52% of adults prefer establishments with an enthralling ambiance over those offering just great drinks. Moreover, CGA Strategy reported that 49% of consumers don't mind digging deeper into their pockets for a superior experience. These figures paint a vivid picture: a remarkable guest experience is a magnet that pulls in clientele and keeps them coming back for more.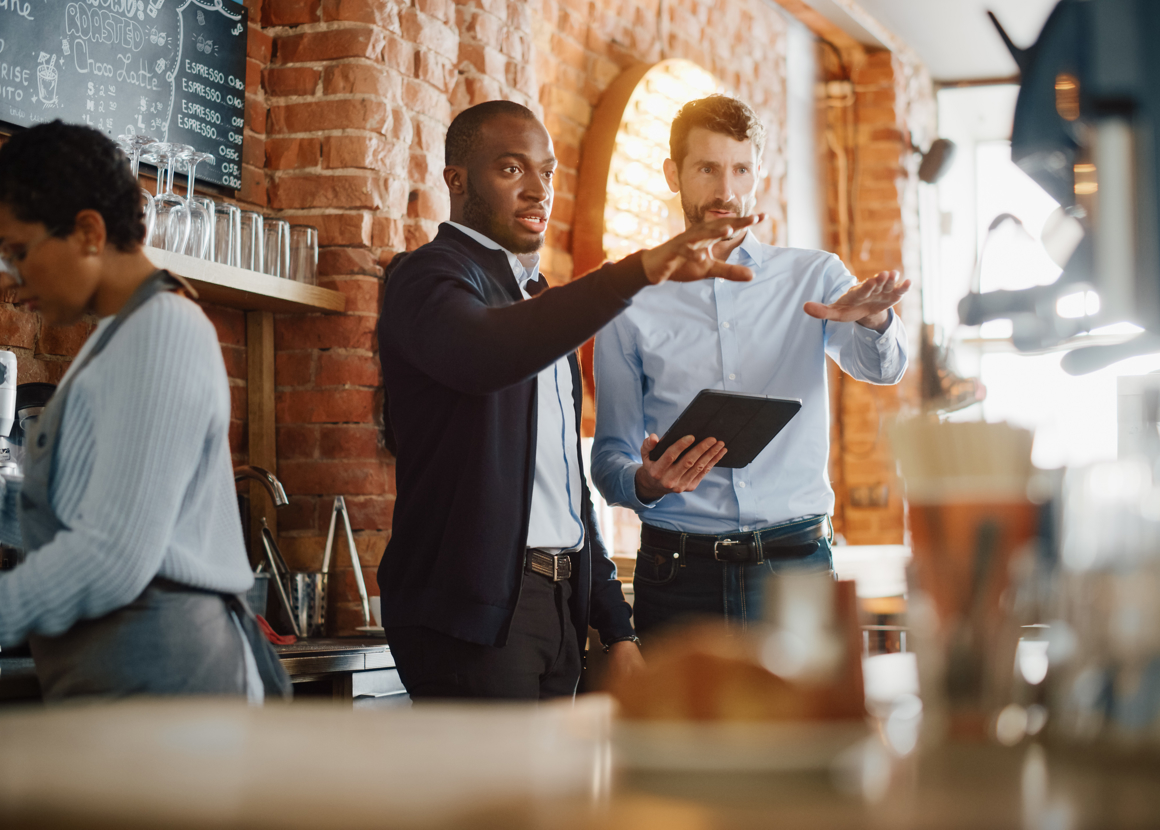 Top Tips To Improve Consumer Experience
Train and Empower Employees
Knowledgeable and proactive employees are the backbone of an exceptional guest experience. Ensure that your team is well-trained on menus and specials, empower them to anticipate and cater to guests' needs efficiently.  If guests are left feeling taken care of, it can provide a memorable experience.
Offer Personalisation 
Creating bespoke experiences and add a touch of magic by learning guests' names, preferences, and past orders.. This level of personalisation makes guests feel valued and unique, painting their night with unforgettable hues.  
Show Attention To Detail 
Mastering the art of attention to detail, such as recalling a guest's previous order, can be the thin line between an ordinary and extraordinary experience. It can even spur impulse purchases.  
Empower Employees
Encouraging employees to make decisions and address issues fosters a sense of responsibility and ownership. Helping them to feel empowered in their role can leave a lasting empowerment results impact on the guest experience.  
Solicit Feedback & Act on It  
Feedback is the compass guiding your guest experience improvement journey. Encourage guests to voice their thoughts and be swift and genuine in making changes. It reflects your commitment to excellence and fosters a culture of constant evolution.  
Show Appreciation For Guests
Everyone loves to feel valued. Implement loyalty programs, personalised promotions, and exclusive offers to show gratitude. This creates an emotional connection and encourages guests to become loyal patrons.  
Use Technology To Enhance Guest Experience
Embrace the digital era! Mobile apps, social media and digital signage can all help to revamp and enrich your guest experience. From easy ordering to engaging content, technology can seamlessly elevate the entire guest journey. 
In conclusion, the journey to a stellar guest experience is made up of various, intricate steps – from the expertise of proud employees to adding personal touches and embracing technology. These elements, when taken with precision, create a stunning experience that resonates with guests. The echoes of this harmony can lead to increased repeat visitors, glowing reviews and a thriving venue. In an industry where competition is as intense as the flavours in a mixologist's masterpiece, an unwavering commitment to the guest experience is the secret ingredient to a lasting legacy. 
DISCOVER THE LATEST TRENDS