Menu development
Christmas Drinks From Around The World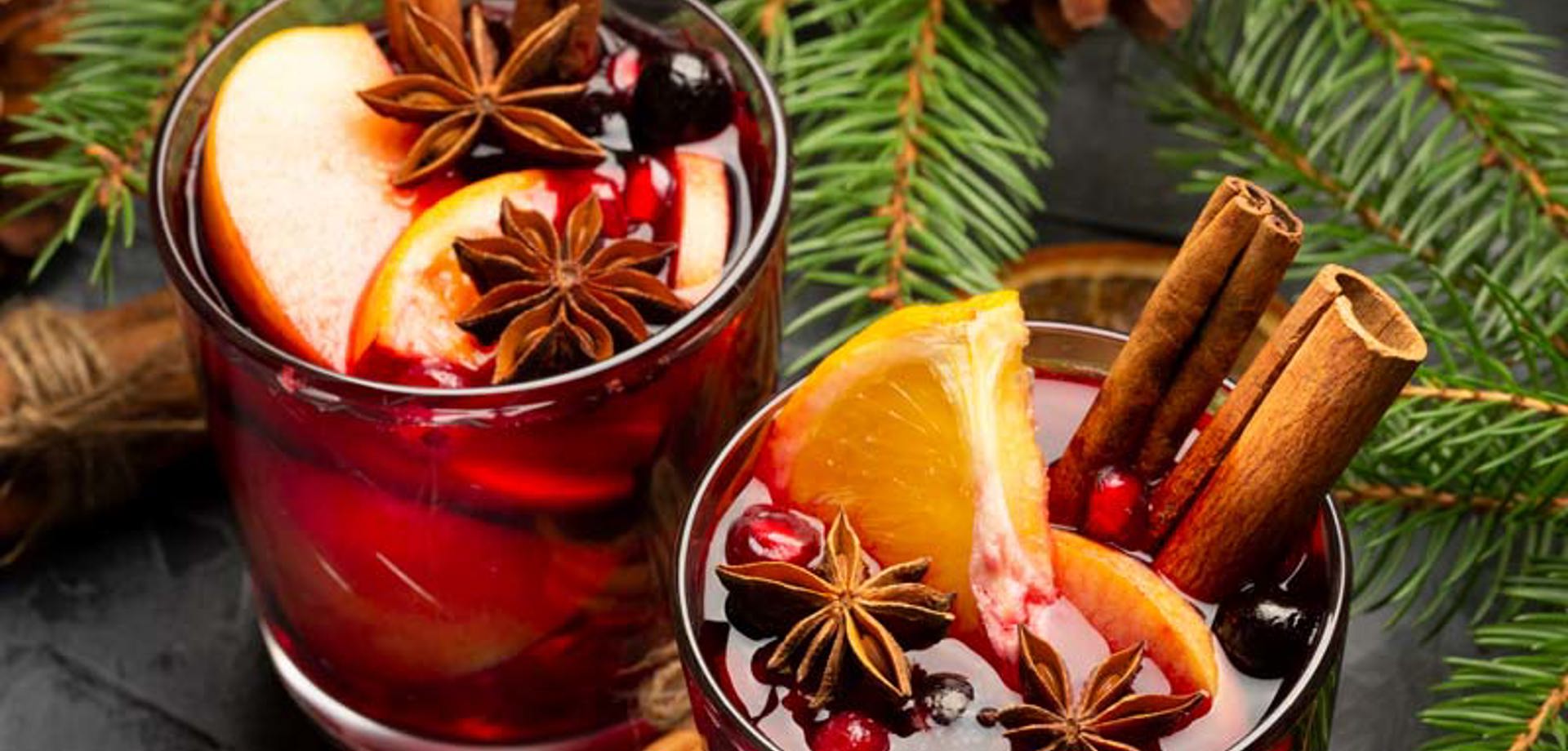 For those who celebrate it, Christmas is the most wonderful time of the year. For bartenders and cafe owners in Christian countries, it's usually the busiest time of the year. Footfall increases as customers dine out and meet colleagues, friends and family for drinks, or make refuelling pitstops while out doing their Christmas shopping.
In the run-up to Christmas and throughout the holiday period, customers actively seek out festive flavours, foods and drinks. So it's the perfect time to introduce some limited-edition beverages to your menu, whether that's hot drinks, cocktails or mocktails.
We went in search of classic Christmas drinks from around the world, so you can introduce them into your seasonal menus. Almost all of the following recipes contain alcohol, but many will work just as well without.
Eggnog from the US and Canada
This retro favourite is made with raw eggs, milk, cream, sugar, vanilla and brandy, although rum or bourbon can also be substituted. It is very rich and creamy and can be served hot or cold. Eggnog is the stateside cousin of the Dutch beverage avocaat or advocatenborrel, but is more indulgent due to the inclusion of milk or cream. The origins of eggnog are debated, but most historians agree that it started life in medieval Europe as posset, a drink of sweetened milk and wine or ale.
Ponche Navideño from Mexico
This Mexican Christmas punch is the Latin American cousin of mulled wine. A hot punch, it is made with seasonal fruits such as oranges, apples, pears and limes, and the local tejocote fruit, which is preserved in syrup. Hibiscus flowers, cinnamon and cloves join the mix, together with prunes and cane sugar. Ponche Navideño is served on Christmas day and is a staple at large family gatherings where it bubbles away, filling the house with the aroma of citrus and spice.
Sorrel Punch from Jamaica
This cold rum punch gets its name from the dried hibiscus flowers (sorrel) that infuse it. Jamaican white rum is the base spirit, to which oranges and a bunch of festive spices – ginger, cloves, cinnamon and nutmeg – are added. The punch is brought to the boil, cooled, poured into an ice-filled pitcher, and traditionally served with a slice of rum cake.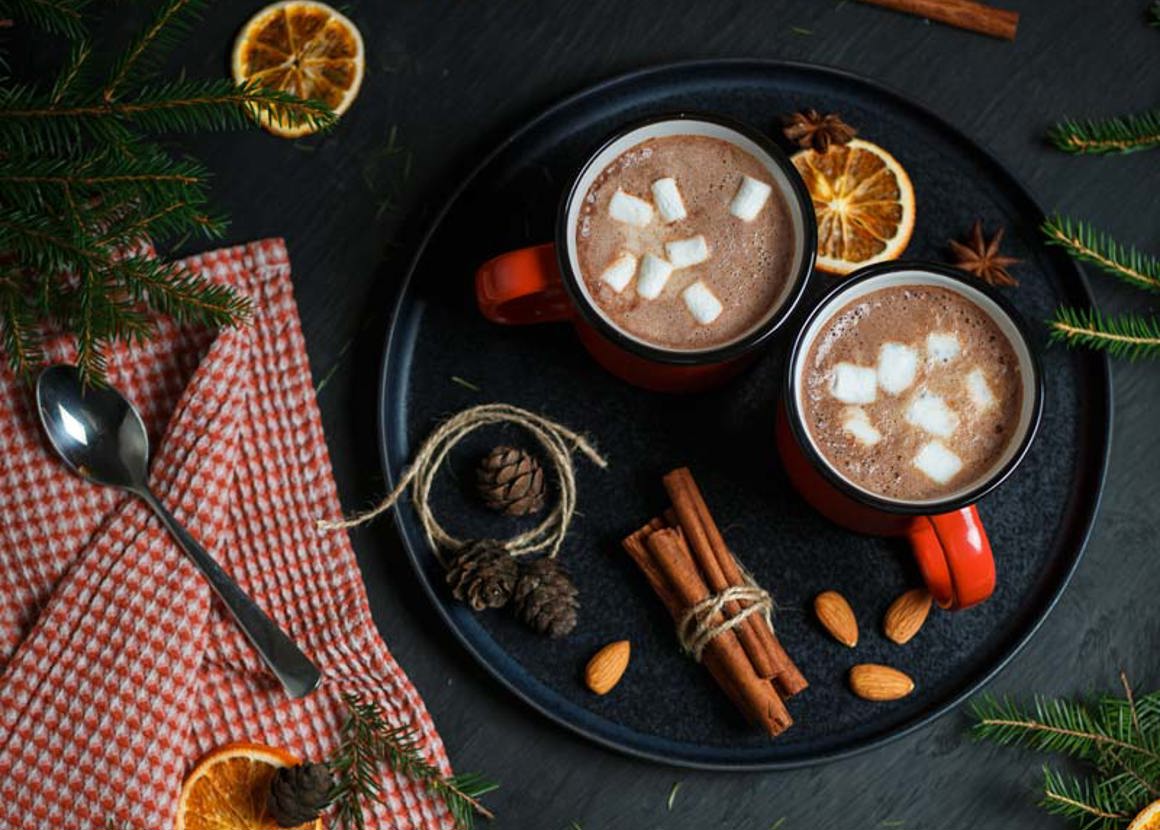 Cola de Mono from Chile
The intriguingly named 'monkey's tail' is served in Chilean homes throughout the festive season with a slice of pan de Pascua cake. Milk is infused with cinnamon sticks and cloves, sweetened with sugar and heated. Coffee is added, and the mixture is cooled. Add the spirit of your choice – Chileans favour the grape brandy pisco, but you can use any brandy, white rum or even vodka. Serve chilled with the spices removed.
Sujeonggwa from Korea
This non-alcoholic punch (literally 'cookies in water') is usually drunk with dessert or as a digestif after dinner. It is made with water, brown sugar, ginger and cinnamon – the spices are prized in Korea for their digestive effect – and topped with persimmons and pine nuts for a seasonal look. Serve it over ice and enjoy its deliciously festive flavours and aromas.
Hot Toddy from Scotland
The classic hot toddy is served throughout winter. It is typically made with Scotch whiskey, although brandy can also be used, and it has honey and lemon added. When the drink was invented in Scotland in the 18th century, it was advocated as a cure for the common cold. It is still drunk today as a medicinal pick-me-up, or just enjoyed as a winter warmer in cold northern climates.
Glögg from Sweden
This festive Nordic drink is a mulled wine with added alcoholic punch. It is made with red wine, vodka or aquavit, oranges, sugar and spices such as cinnamon and star anise, and poured into small glass mugs over a base of almonds and raisins. Honorary glögg parties take place throughout Sweden during Advent, and guests will often drop in on more than one party a night – hence the small glasses.
We hope you're inspired to include some of these wonderful festive drinks to your seasonal menu, or perhaps even offer a full collection of international limited editions to your customers. In the spirit of Christmas, we wish you good cheer.
Explore our recipes – curated by passionate drink creators from around the world. Or, get inspired by our 'Winter Wonderland' collection.
DISCOVER THE LATEST TRENDS