Serving Healthy Options Beyond Dry January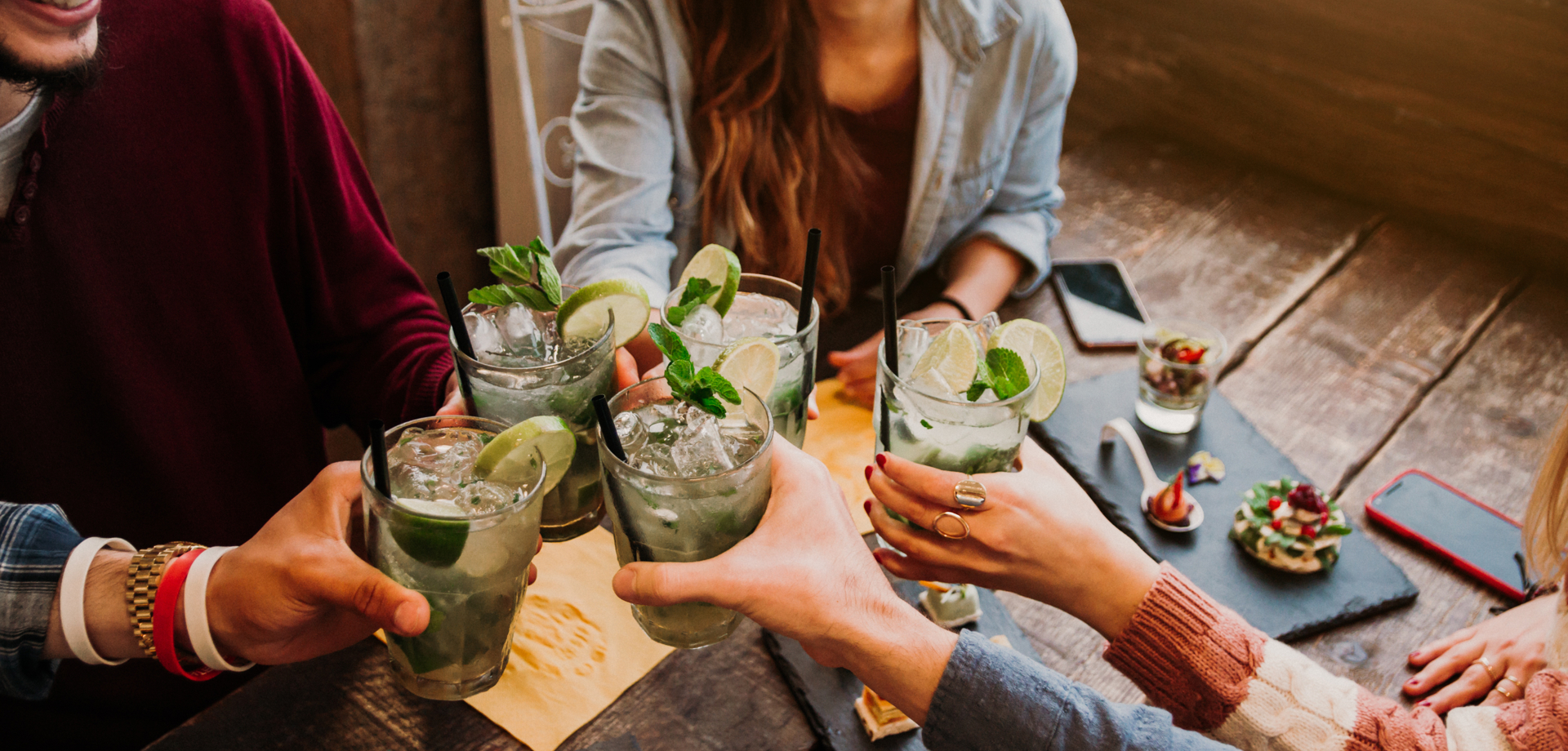 Serving Healthy Options Beyond Dry January
As the world toasts to Dry January, it's not just about ditching the spirits anymore. No, no! The movement is becoming a delightful tapestry of sobriety, health and verve. Bar maestros, here's your chance to leap beyond traditional non-alcoholic serves. This lively guide will take you on a journey to transform each drink into a symphony of health and flavour, not just for January but all year round! 
How Is The Dry January Trend Changing? 
Dry January is witnessing a joie de vivre that goes beyond sobriety. As people increasingly tip their hats to health, it's a clarion call for bars to transcend regular non-alcoholic offerings. Today, we'll unwrap the art of infusing health-conscious elements into your menu, ensuring your venue remains high on the list of those looking to indulge in delicious serves without alcohol. 
The Importance Of Non-Alcoholic Drinks For Consumers 
56% of consumers long for a richer selection of soft drinks.

 

61% believe an impressive soft drink line-up elevates their venue experience.

 

78% are ready to spend more for premium soft serves.

 

65% are drawn to venues with a vast non-alcoholic repertoire.

 
Sources: YouGov Consumption Report 21, Value Engineer/Consumer Poll 19 
How To Make Healthy Cocktails for Dry January & Beyond
Salut to Dry January! This month isn't just a detox phase but a canvas for innovation. Dive into a world where each drink tells a tale, not just of sobriety, but radiant health and tantalising flavour. 
1. Infuse Superfood Ingredients 
Superfoods are the heartbeats of the culinary world. Infusing them into beverages offers not just a burst of taste, but an injection of nutrition. Envision a drink powered by kale or bursting with antioxidants; it's the epitome of pleasure meeting health. 
2. Crafted Liquids and Blends
Mixology, mon ami, is pure art. Moving beyond mere juices and sodas, it crafts a tale of diverse ingredients dancing in harmony. Fresh fruits, botanicals, herbs – they're all actors on this vibrant stage, telling a story of flavour without a hint of alcohol. 
3. Low Sugar Alcohol Free Options
Gone are the days when "healthy" meant "bland". By harnessing sugar-free syrups and innovative ingredients, non-alcoholic drinks can sing with complex flavours, all while being health allies. C'est magnifique, non? 
Treat Non-Alcoholic Drinks The Same As Alcoholic Ones 
Oh, the spirit of inclusivity! Non-alcoholic beverages deserve the spotlight, the flair, and the same reverence as their alcoholic counterparts. How, you ask? Let's unveil the magic! 
1. Menu Space 
Carve a grand stage for your non-alcoholic creations. Organise them with panache, categorising them into mocktails, sodas and more. It's about making a statement and inviting exploration. 
2. Descriptions
Paint a picture with words! Describing each drink in a way that it beckons patrons is key. Highlight its essence, its flair, and make it irresistibly authentic. 
3. Glassware
Presentation matters! The right glass not only enhances aesthetics but adds a dash of sophistication to the drink's narrative and accentuates flavours. 
4. Garnishes
A drink is a visual tale. Adorn it with fresh fruits, herbs or an innovative twist. Let the garnish whisper hints of the flavour story. 
5. Pairings
Imagine a soft drink complementing a gourmet dish. Recommend pairings that elevate the overall experience, creating a delightful dance of flavours on the palate. 
So, café and bar maestros, as you embrace Dry January, remember it's more than a month-long trend. It's an evolution, a symphony of health and flavour. Let your serves resonate with wellness and authenticity. Cheers to a healthier, more vibrant year-round offering! 🍹🍸🥂 
 Look for menu inspiration on our recipes page, you can even filter Mocktails for a quick look at alcohol-free ideas.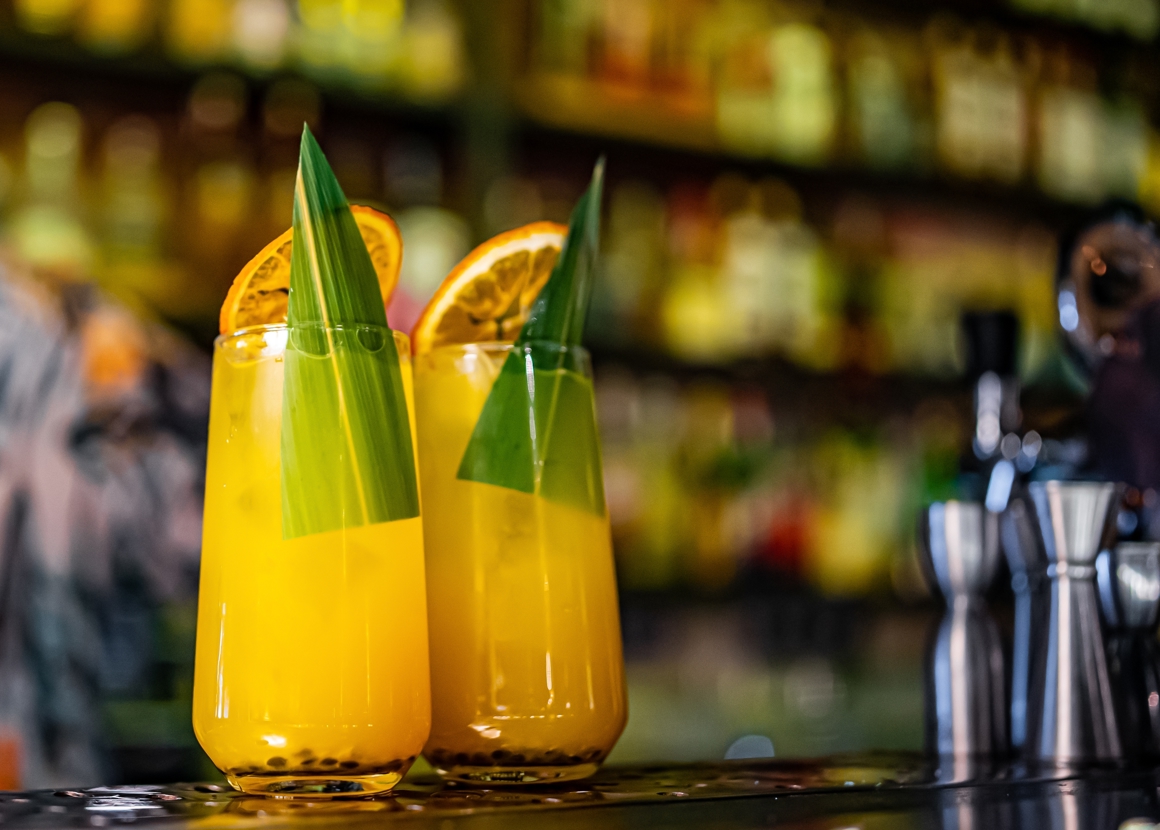 DISCOVER THE LATEST TRENDS