Elevate your skills
Driving operational efficiency and creating amazing drinks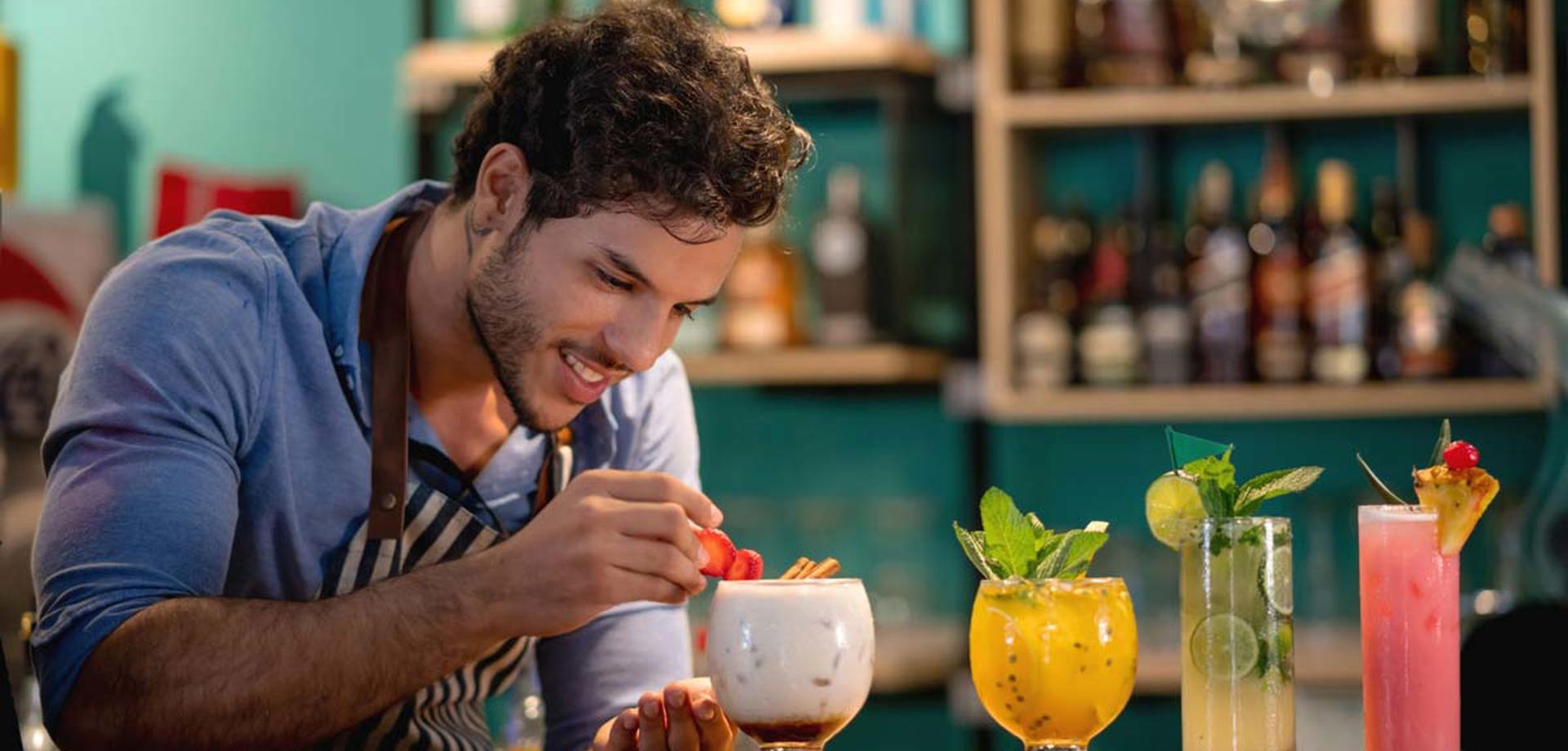 OUTLET STAFF ARE AN INTEGRAL PART OF YOUR GUEST'S EXPERIENCE.
How they behave and the skills they display is key. Getting it wrong can cost your business. Well-trained employees can serve quicker, upsell, make better drinks and deliver on a better experience.
Customer research shows that 77% of customer's said improving customer service is the most important action a bar owner can take and 71% identified badly served drinks as a negative experience.
CONSUMER LANDSCAPE
Life is a multi-sensorial experience, yet when it comes to visiting the on-trade, guest experience doesn't always live up to being a truly sensorial encounter.
Creating great experiences:
Consumer are looking for experiences that create memories and ones that stimulate all of their senses.
Drinks need to be more than just great tasting serves - they need to look amazing and smell appealing.
The 'Instagramable' serve culture has demonstrated the value in creating drinks that go beyond tasting great.
GET THE RIGHT TECHNIQUE
Having the right equipment is key to creating memorable drinks.
COFFEE SHOP ESSENTIAL EQUIPMENT
Coffee bean grinder
Coffee Machine/Brewer
Milk Jug for Steaming Milk
Blender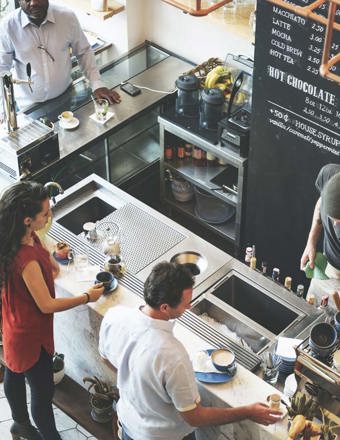 BAR ESSENTIAL EQUIPMENT
Mixing Glass
Boston Shaker
Measures
Strainers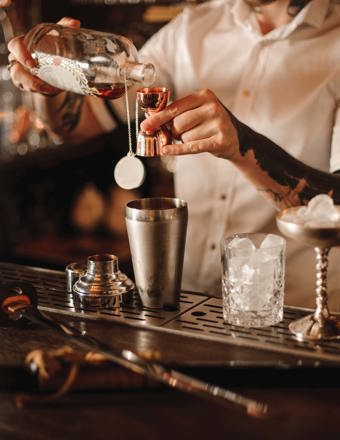 DID YOU KNOW
90% OF CUSTOMERS
would accept a drink recommendation from a staff member.
QUALITY OF SERVICE
is the No.2 factor when choosing a venue (location is No1).
90% OF CUSTOMERS
would buy a drink again if it was served correctly.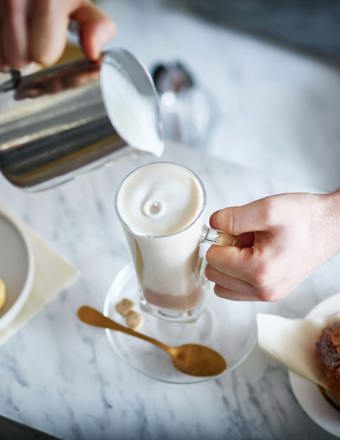 PRO TIPS
For efficient workflow and elevated customer experience you should:
Have one person responsible for a set task in the drink-making journey and pass customers through the chain.
Create one line of movement.
Set-up your equipment and stock to reflect a logical flow.
Make sure you have enough stock ready for peak periods.
TURNING SYRUP INTO SALES
Menu development
Learn how to create a tactical cocktail bar menu and how it can help create a seamless experience for the customers and higher profits for bar owners.
5 mins
If you'd like support on improving your menus, then check out our Elevate training program.